Cheap Home Improvements
8 Home Improvements to Upgrade Your Humble Abode on the Cheap
Now that it's Spring, many of you are eager to start afresh and give your home a face-lift. But renovating your home can end up racking up a huge bill, which you may not be able to afford. Although HGTV makes home improvements look so easy, we all know they're anything but. Here are some simple things you can do to improve your home on a budget.
Declutter. You don't need an interior designer to make your home look better. What would make a world of difference is to rid your home of clutter. Resolve to throw away, donate, or sell at least a bag full of stuff every weekend this season, and you'll find your home looking much more spacious.
Add a closet system. Your closet may not be making the most of its space. If you haven't installed anything in your wardrobe, it's a good idea to start. Add shelves you can buy from companies like Container Store to make the most of your space.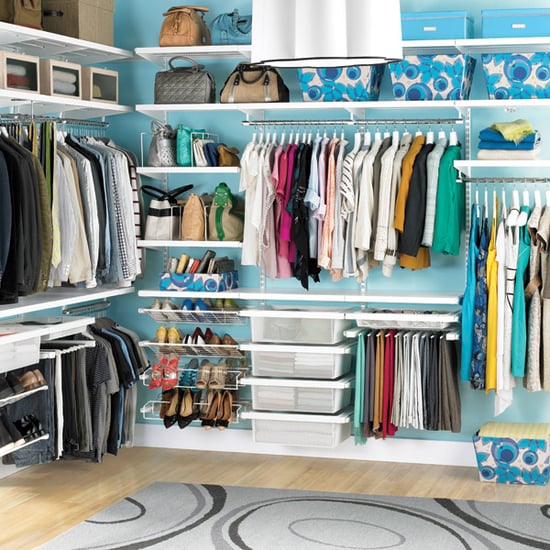 Read on for more.
Shine it up. Buff and shine all the glossy surfaces in your home, including your appliances, faucets, porcelain surfaces, mirrors, and handles. Rubbing alcohol works great to shine items, but check to make sure it doesn't ruin the finish.
Replace your toilet seat. If your toilet seat and cover are looking a bit raggedy, replace them with brand-new ones if they're too worn to clean. Consider getting the seat and cover in a material that you can easily clean.
Refresh your carpet. A dingy carpet can really make a home look old and gloomy. It may be expensive to completely change the carpet, but a deep clean can make a huge change. Rent an industrial steam cleaner from a store like Home Depot to really clean your carpet well.
Fresh coat of paint. A new coat of paint can really brighten up your home, so pick a light color to freshen up your walls. A dark color can make a room feel more crowded, so try to stick to lighter shades.
Regrout and recaulk. Sometimes it feels like the bathroom is the heart of the house — a grimy one can pull the whole atmosphere of the house down with it. Make your bathroom look brand spankin' new by regrouting and recaulking it. Even just caulking it can make a huge difference.
The little things. You can always replace the little things in your home to give it a makeover. Think shower curtains, switch plates, handles, lighting, and more. POPSUGAR Home has a list of things under $100 to update your decor.