Cheap Last-Minute Super Bowl Party
Friends and Football: Throw a Last-Minute Super Bowl Party For Cheap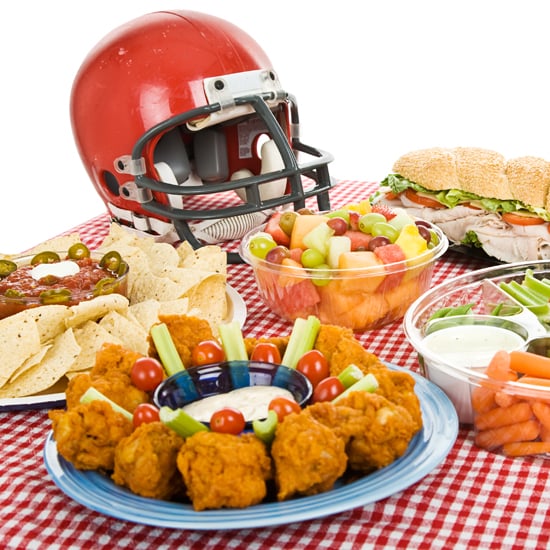 The Super Bowl is one of those events that was made for spending with a group — just think of all the high fives and hugs you'll be giving out. If you and your friends are still figuring out what to do, consider throwing your own football fiesta; there's still enough time to plan an event for the 49ers/Ravens faceoff. Here's how:
Food and drink: Instead of hosting a regular ol' potluck, make a friendly competition out of it. Ask guests to put their cooking and mixology skills to the test by bringing their finest dishes and drinks. Have an incentive, even if it's just declaring a winner by holding a vote. This way, you'll serve deliciousness without spending a fortune. For your own contribution, make chili and punch (spiking optional), ideal items for big groups that don't cost too much.
TVs and seating: If you don't have a huge flat-screen TV at home, that's OK. Just make sure guests are able to see the screen by offering plenty of seating options. (Get creative with garden stools and floor cushions.) If you have more than one TV, set up different viewing stations, which could work well if you have fans from both sides of the aisle.
Entertainment: Luckily, the big game pretty much provides all of the entertainment you need. Still, make sure to have staples like playing cards on hand in case there's downtime or the halftime show isn't captivating enough. Another fun way to keep guests engaged is to ask them to use their imaginations and pitch their own Super Bowl-worthy commercial ideas.
Decor: You don't have to go all out on the sports theme. Instead of getting 49ers or Ravens plates and cups, stick to basic team colors. In this case, utensils or tablecloths in red, purple, and gold are all pieces you can easily pick up at the dollar store. If all else fails, there's no rule against using some of your finest items for the big game day.