Cheap Road Trip Tips
How to Plan a Cheap Road Trip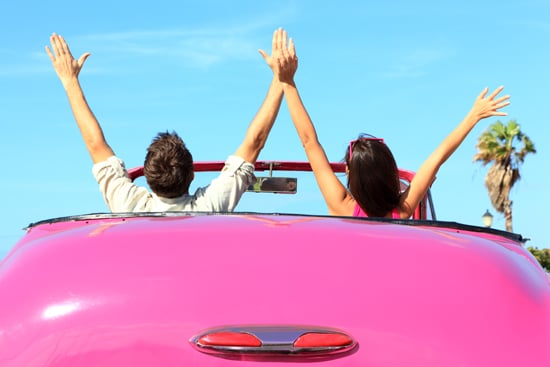 Hitting the open road this Summer to avoid a pricey vacation? The truth is, if you're not careful, road trips can end up costing way more than you'd expect. All those food breaks and hotel stops add up before you know it. We've already brought you specific money-saving tips for your road trip, and here are five more to apply no matter what your destination. Follow them and you'll soon be bragging that you took the cheapest road trip ever.
Rethink lodging: Remember that old co-worker who lives along your road trip route? If you've managed to keep in touch, it's perfectly acceptable to ask if you can crash for a night or two. Think of it as an opportunity to catch up! If that's not possible, research hostels or Airbnb availabilities — all are much cheaper options compared to hotels.
Take advantage of tech: All kinds of apps are designed to keep your road trip costs down. Download these money savers and you can search the best gas prices in your area, save on fuel costs while idling in traffic, and more.
Make a trip to Costco: Not stopping every time you feel hungry will both cut your time on the road and save you cash in the long run. Before you take off, pop into a place like Costco where you can buy in bulk; pick foods with a later expiration date, and even consider bringing a cooler to store more perishable items.
Go with a group: A road trip with a party of one will be costly no matter what. The more people you have for the ride, the better. You can split gas, lodging, and food costs and pool your resources together so that each person contributes road trip essentials like audiobooks or an emergency kit.
Follow the free: Seek out freebies while you're on the road and once you get to your destination. City websites like FunCheap usually list free events around town that'll provide plenty of entertainment. And don't forget about other not-so-obvious opportunities, like bars that offer free food at happy hour.