Cheap Wedding Beauty Tips
7 Budget Beauty Tips For a Glowing Bride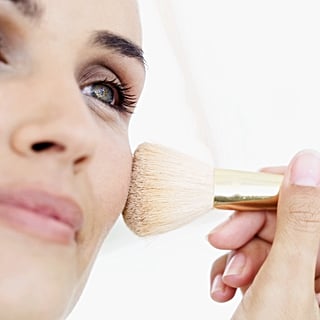 Kate Middleton looked beautiful on her wedding day, but did you know she pulled a savvy move and did her makeup herself? It's important to look your best on your wedding day, and looking good doesn't always have to cost an arm and a leg. Follow these simple tips from Dana LaRue, founder of The Broke-Ass Bride blog, to look as pretty as a princess on your big day without breaking the bank:
Mall Makeup Magic: If you can't swing a makeup artist but don't trust yourself to DIY, head to the mall. Most makeup counters offer complimentary make-up applications, with the hope that you'll buy at least one product they use. Find a counter you love (I recommend Laura Mercier because their makeup photographs beautifully), and schedule an appointment for the morning of your wedding. Then once you're all glammed-up, buy yourself the lipstick so you can retouch throughout the day, and be on your married way!
Do It Yourself: Try DIY beauty products and treatments to save money as you glam up for your big day. You can mix your own formulas using ingredients from the supermarket, keeping your regimen affordable and free of harsh chemicals and nasty preservatives! This is a great way to save on body scrubs, moisture masks, bath soaks . . . even your own mascara!
Online Deals: Group-buying sites like PopSugar City, Groupon, LivingSocial and more are popping up every day and often feature tons of beauty treatments from haircuts and color to facials and massage, at a fraction of the normal cost.
Inner Beauty: Beauty begins within, so make sure you're exercising and eating well to keep your glow going, naturally! Sweating regularly helps slough off dead skin and improves circulation for a healthy glow. Avoiding processed foods, even for a little while, brightens the eyes and improves skin tone and texture. Remember, you are what you eat!
For more budget beauty tips, read after the break.
Drink Water: Hydrate! Drinking 8 oz. of water per hour keeps your skin supple and soft, improves radiance, reduces the appearance of fine lines, and gives you a healthy, dewy radiance that can't be faked.
Carrot Tanner: Tanning is dangerous. 'Nuff said. But if you still crave a sun-kissed glow, new research shows that higher levels of carotenoids lend a natural, warm glow to skin that is perceived as more attractive than a tan. You can increase your carotenoid levels naturally by upping the amount of carrots and tomatoes in your diet! Slather on some sunscreen and head to the farmers market for your skin's sake!
Scrub-a-dub: Exfoliate! Weddings often mean a lot of bare skin, so regular exfoliation is key. Mix a teaspoon of baking soda into your regular face or body cleanser and scrub it on in small, circular motions. Follow your rinse with some moisture-rich lotion, and show your glow with pride!