Christmas Gifting Etiquette
Tips For Holiday Gifting — Awkward Situations and All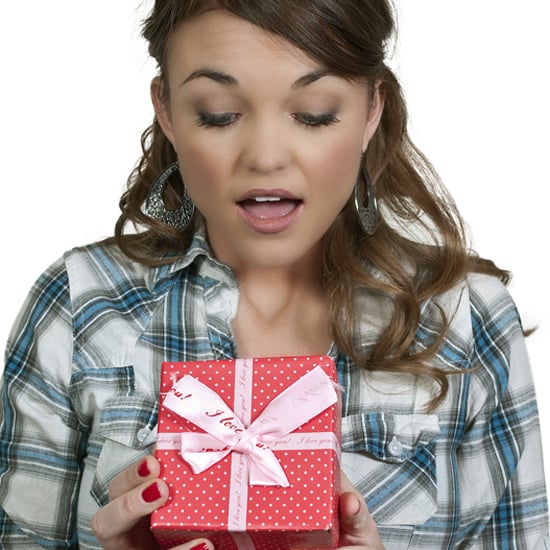 Giving and getting gifts can be a joyful occasion or an incredibly awkward one. Whether you hate a present but have to pretend to love it or you left someone off your list, you can handle almost any situation by remembering these tips — and what the holidays are all about.
Be honest: If someone gives you a present and you don't have one for them, you could always tell them you left it at home. But they'll probably be able to sense the truth, and if you didn't get them anything because you don't have the money or don't know them that well, there's nothing wrong with that. It might feel uncomfortable, but it's best to be as honest as possible. Say you really appreciate it and you're embarrassed you didn't have the time to get them something. Chances are, they'll understand.
Don't think of it as a competition: Should you feel awkward if you get someone a mug and she gives you a pricey pair of earrings? While that's not ideal, it's important to remember that gift giving isn't a competition and the point of the holidays is to show that you care. It's clichéd but true: it's the thought that counts.
Give a gift receipt: Whenever you can, always include a gift receipt. Even if it's your sister, you don't know if she'll like the shade of lipstick or if the sweater will fit her, so don't be offended if the person exchanges the gift for something else. The same goes both ways: don't feel bad about trading your gift in for something else that better suits your taste.
Think small: There are certain people we're not sure if we should buy something for or not — the new person you started dating? The friendly neighbor who recently moved in? Even if you just bring them some homemade treats, they'll be sure to appreciate your kindness. And for these situations, it's great to pick up a few extra small gifts while you're shopping; you never know when they will come in handy.
Write thank-yous: When everyone is giving and getting, it's normal to wonder whether it's appropriate to write thank-you notes or not. While a handwritten card is always a nice gesture, an email saying how much you love the gift is just as thoughtful and fitting.