It's the most wonderful time of the year, so don't let the stress of anticipation and planning get the best of you. We've rounded up the 25 most life-changing hacks [1] to get you through the holiday season. From wrapping tricks to apps that organize gift lists [2], these tips will surely bring you holiday joy by saving you time, money, and unnecessary tasks.
Color Code the Wrapping Paper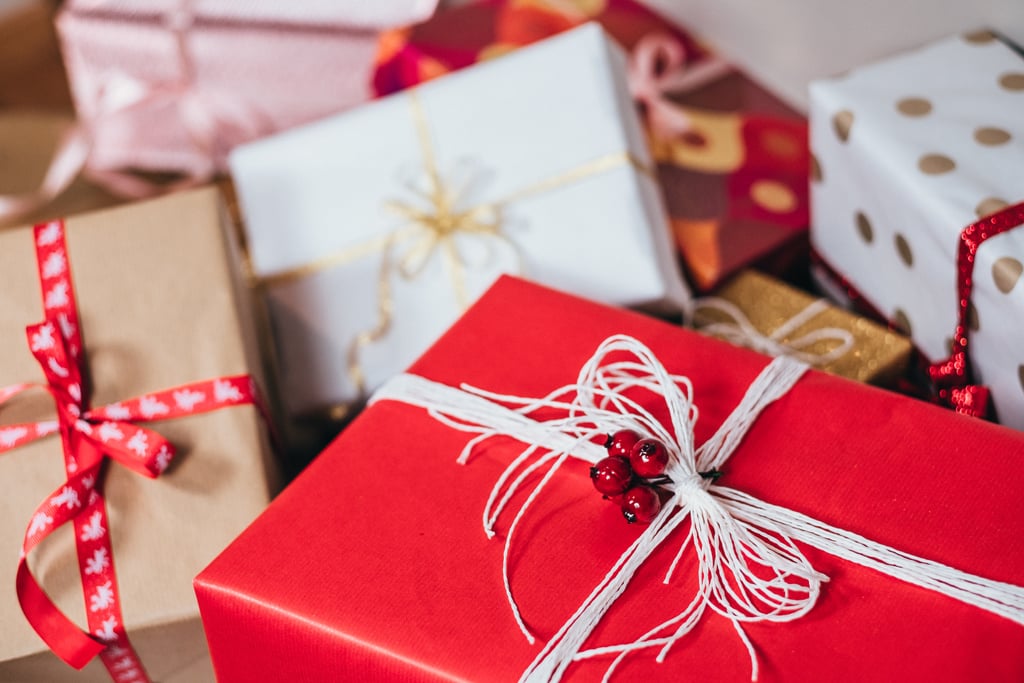 Who needs gift tags? Assign each person a different color of wrapping paper to ensure there is no confusion. This way, you save time and avoid an extra step of writing down each name, and everyone is happy.
Take a Picture of Your Fridge Before Going Food Shopping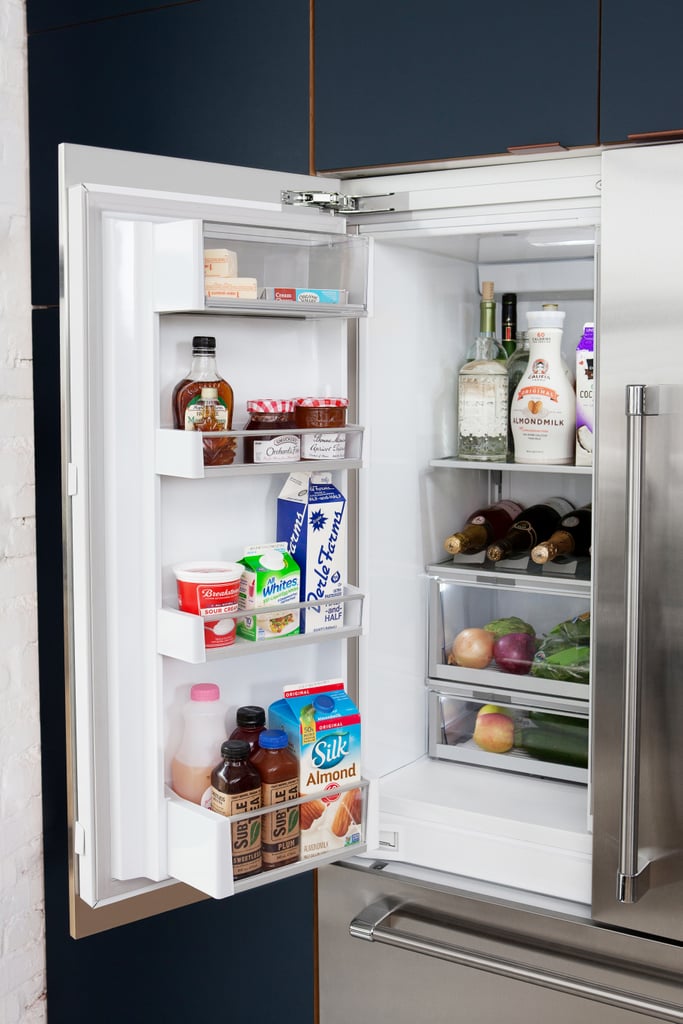 Lists are so last year. Before heading over to the grocery store for your next holiday party, snap a picture of the inside of your refrigerator. You will thank yourself later when you have a visual image of what you already have and what you need.
Use Cooking Spray When Shoveling Snow
Cooking spray is the key to getting out of your house after Christmas morning. Why? Spraying it on the shovel helps you dig through the snow quicker and prevents the snow from sticking to your shovel. Wet snow can be heavy and hard to move, so this hack should do the trick.
Clear Your History Before Searching For Flights
To avoid prices increasing over the holiday season, clear your computer's browsing history, cookies, and cache when searching online. Booking sites will track how many times you visited the site and searched a route, automatically raising prices of that flight. Clearing your browser will make it look as if it's your first time visiting the website. Check out more travel tips and tricks here [4].
Use Tape to Create Holiday Nail Art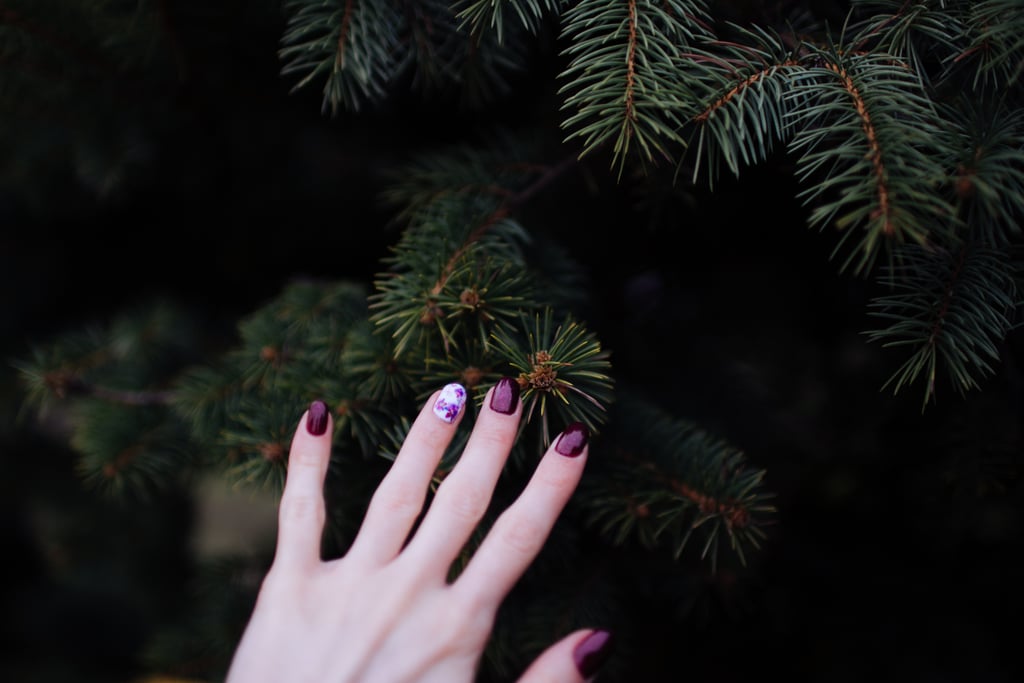 With a little tape, you can master your own candy-cane-inspired nail art [5] for the holidays. First, paint a full set of solid-colored white nails and let them dry. After that, cut tiny strips of tape and space them out on your nails to make stripes. Finally, paint red on top of that. Peel the tape off and you have red-and-white-striped nails! You can also use the tape trick for other shapes like stars, which would look festive with gold or silver.
Use an App to Keep Track of Your Family's Wish Lists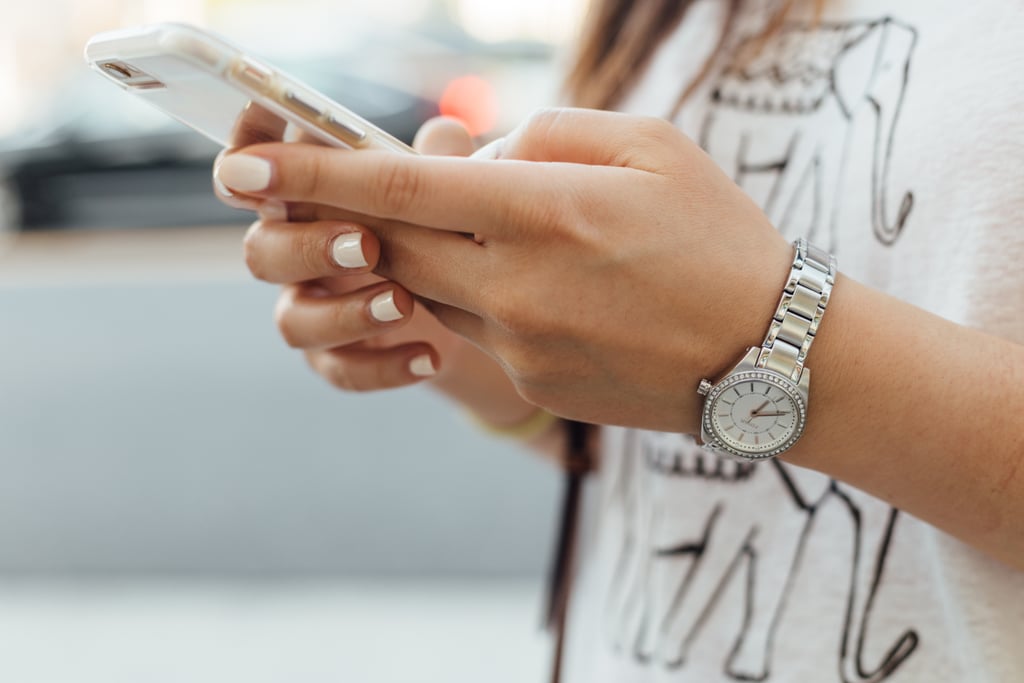 Keep your gift lists organized with phone apps such as Santa's Bag [6]. You can set a budget and create lists for each member of the family, including the cost of each item and which store you want to buy it from.
Use Candy Canes For Card Holders
Craft together some adorable name-card holders for your guests by using festive candy canes. Take three to four candy canes, wrap them together upside down, and attach your paper name cards to them for a simple place setting that the whole family will enjoy. Get the DIY here [7].
Use Double-Sided Tape For Gifts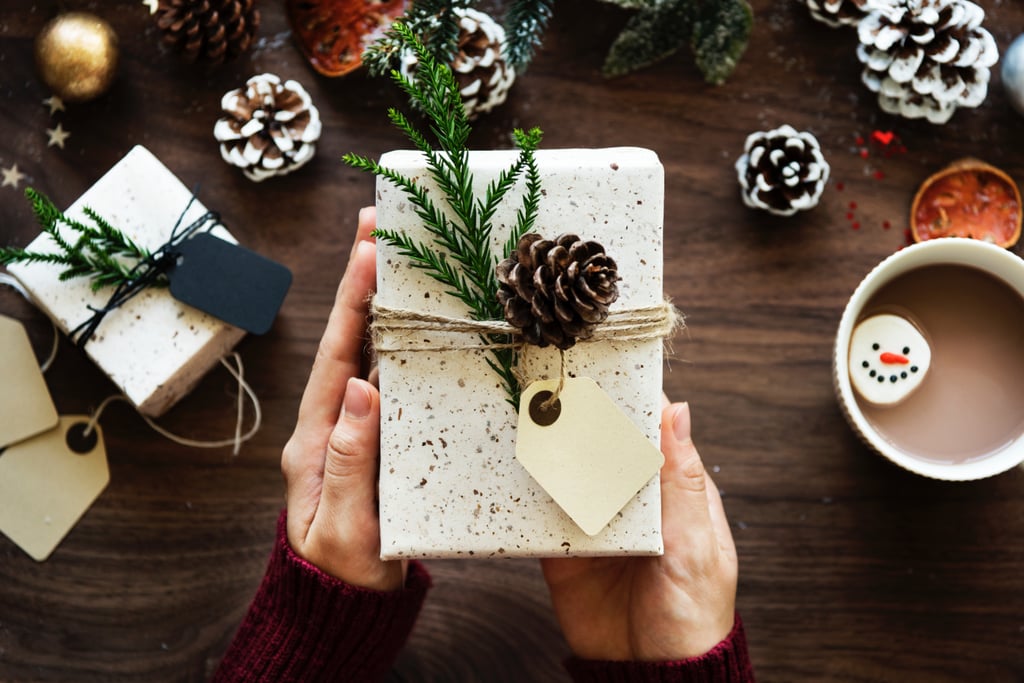 Avoid messy rips by utilizing double-sided tape on your gifts this year. Is your paper overlapping? Use the tape to hide any overlapping paper. Your present will look professional in no time.
Don't Wrap Your Gifts If You Are Flying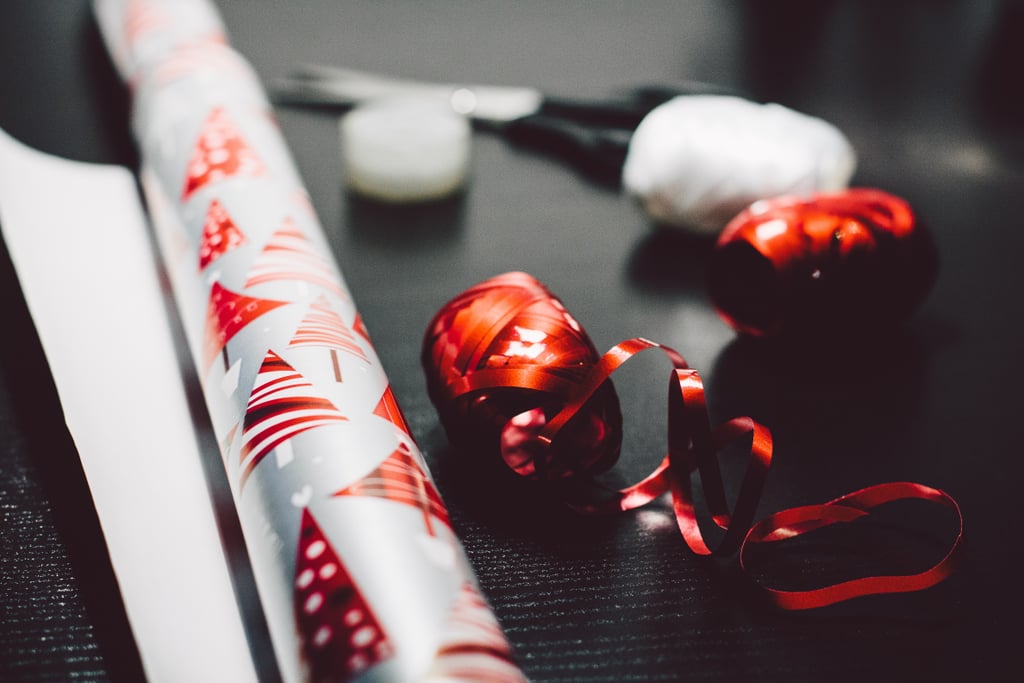 Flying to visit family for the holidays? Make sure to pack the wrapping paper and the presents in your checked luggage to avoid rips or wrinkles. This saves you time and the hassle of having to rewrap the gifts.
Create Your Own Cards For Free
It's super easy to create your own family holiday card, and hiring a professional can get real expensive, real fast. Even if you're not creative, photo editing sites such as Canva [8] can assist with free layouts and designs, making it easier than ever. Simply create your card online and print it at a local store.
Use Condiment Containers For Cookie Decorating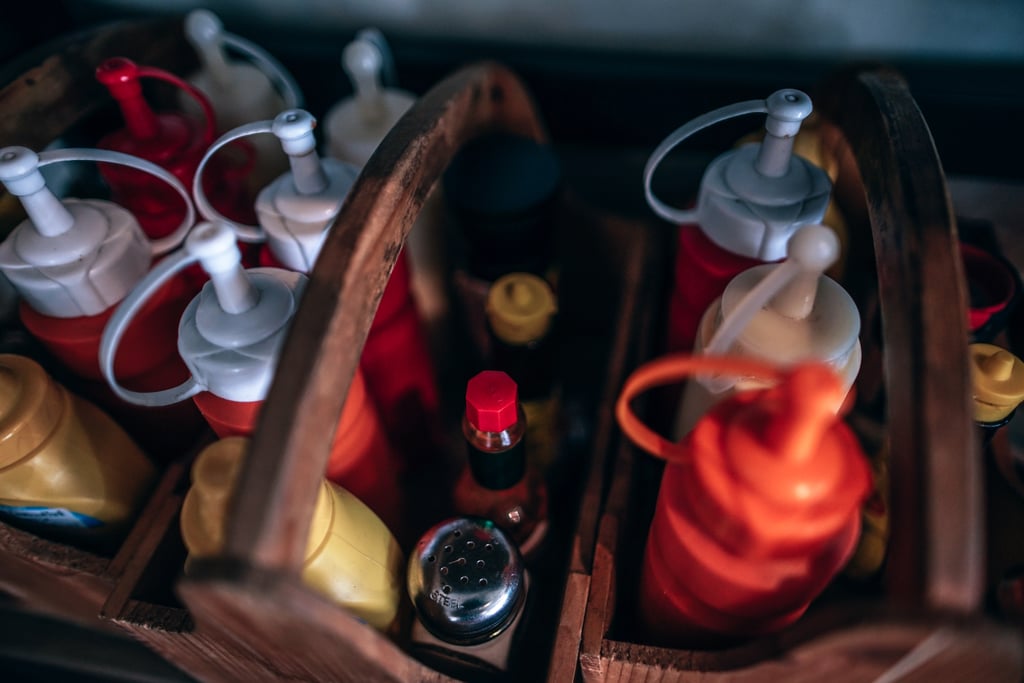 Decorating cookies can get messy and stressful, especially with children. Try loading condiment containers with the frosting so that it's easy to squeeze on and there's less to clean up after. The kids will have fun icing the cookies with it, too!
Transform Foil Into Tree Decor
Who doesn't love saving money? By using tinfoil, you can create a fun decoration without breaking the bank. Cut out stars, hearts, and more to be topped off with the foil for a shimmery touch. It also makes the perfect tree topper.
Use a Paper Towel Holder For Ribbon
With everything from ribbons to bows, the holiday season usually includes several different types of decorations. When wrapping several presents, it's important to stay organized in order to stay sane. Using a paper towel holder to organize your ribbons is a hack worth trying.
Depart on a Monday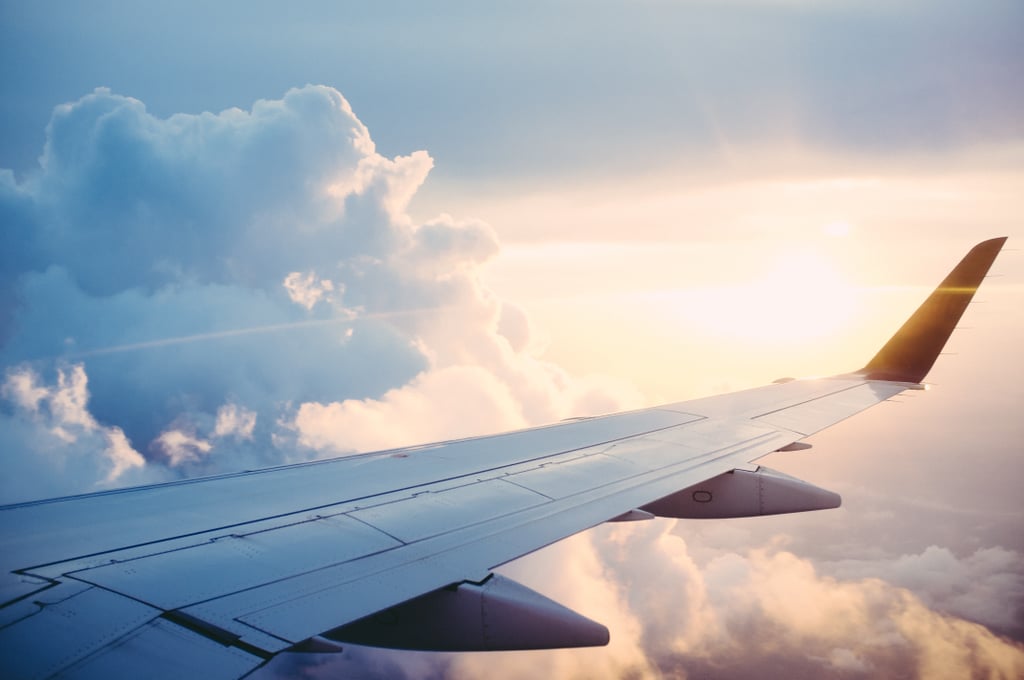 If you're searching for a flight during the holiday season, the best prices are typically found on Monday-to-Monday trips. For shorter trips in general, flying out during the week will save you money and potentially give you fewer airport crowds.
Utilize Social Media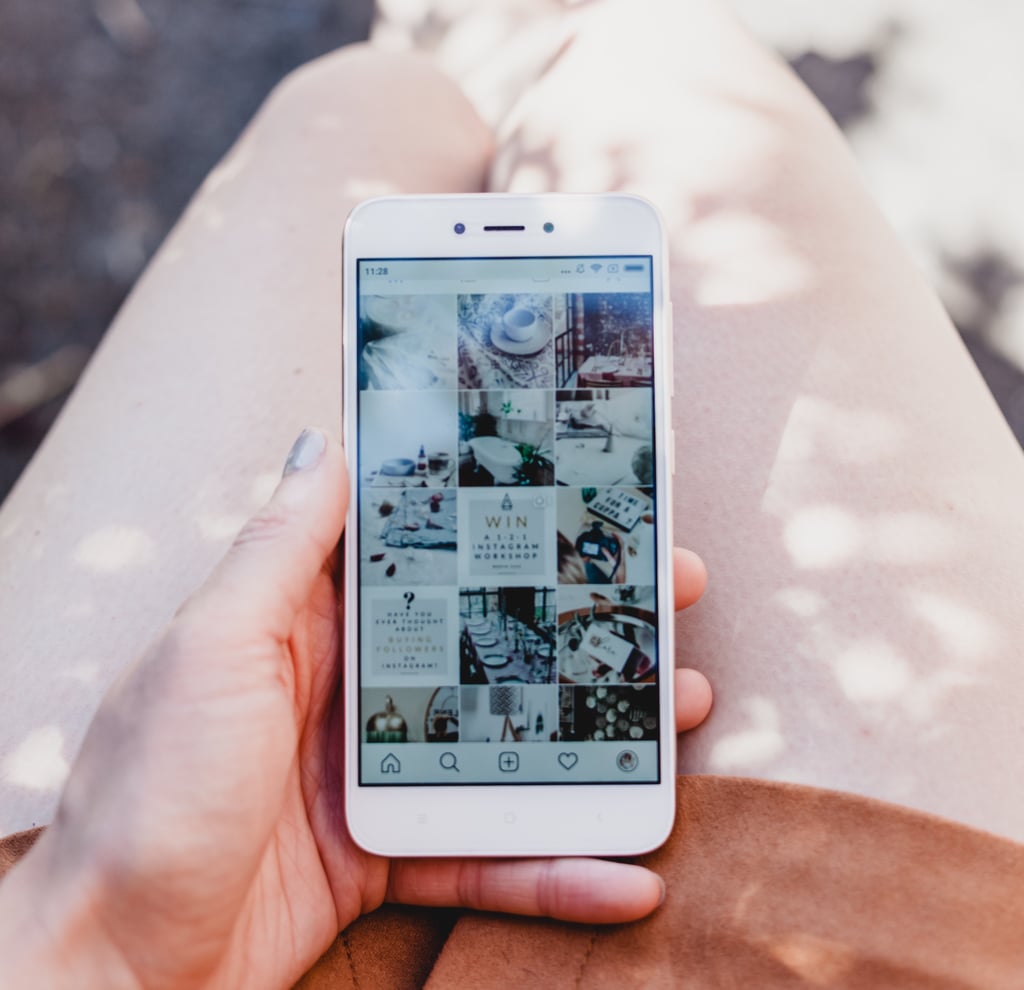 Make sure that you're following all of your and your loved ones' favorite shops and sites. Why? You will be the first to know about insider deals and sales right before the holidays.
Put Socks on Windshield Wipers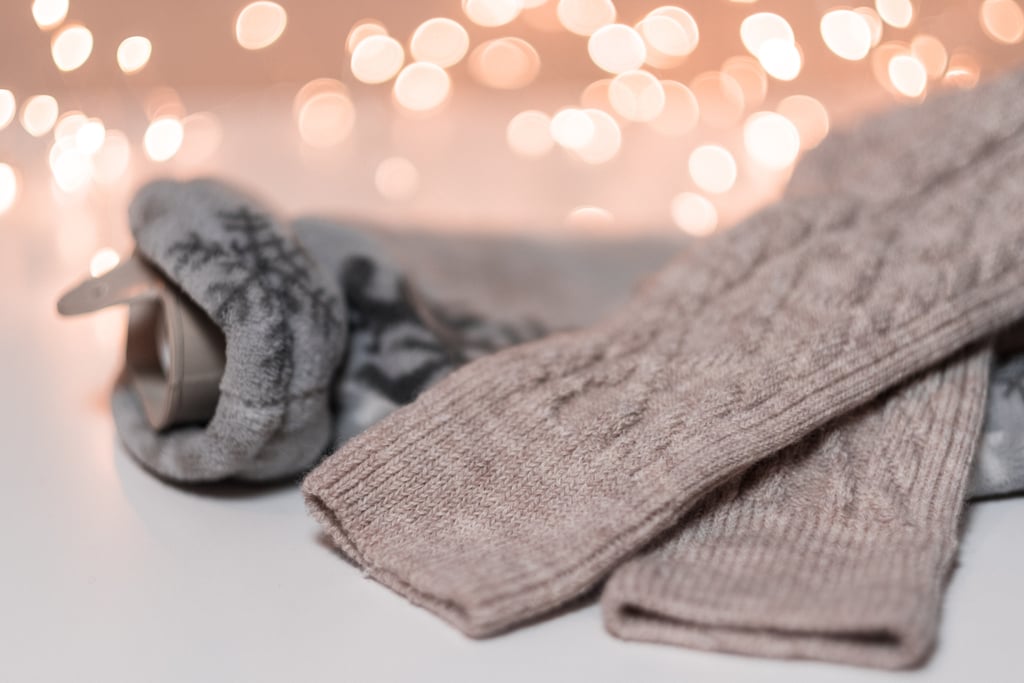 Try sliding a sock over each blade the night before cold weather is expected. It should keep them from icing over or freezing to the windshield, making it easier to defrost the next day.
Use Green Tinsel to Make the Tree Look Fuller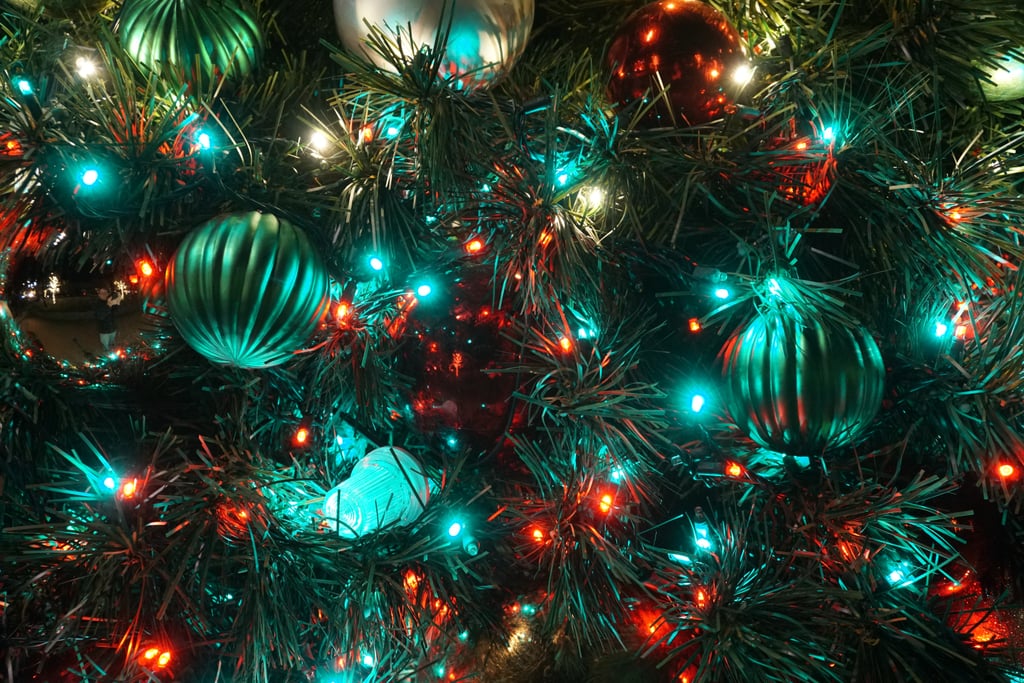 Decorating a tree can be exhausting, so this year, try adding an extra layer of shine and fullness to it without having to buy a larger tree. Simply wrap the edges and inner branches with green tinsel to round out the tree.
Use Egg Cartons to Store Ornaments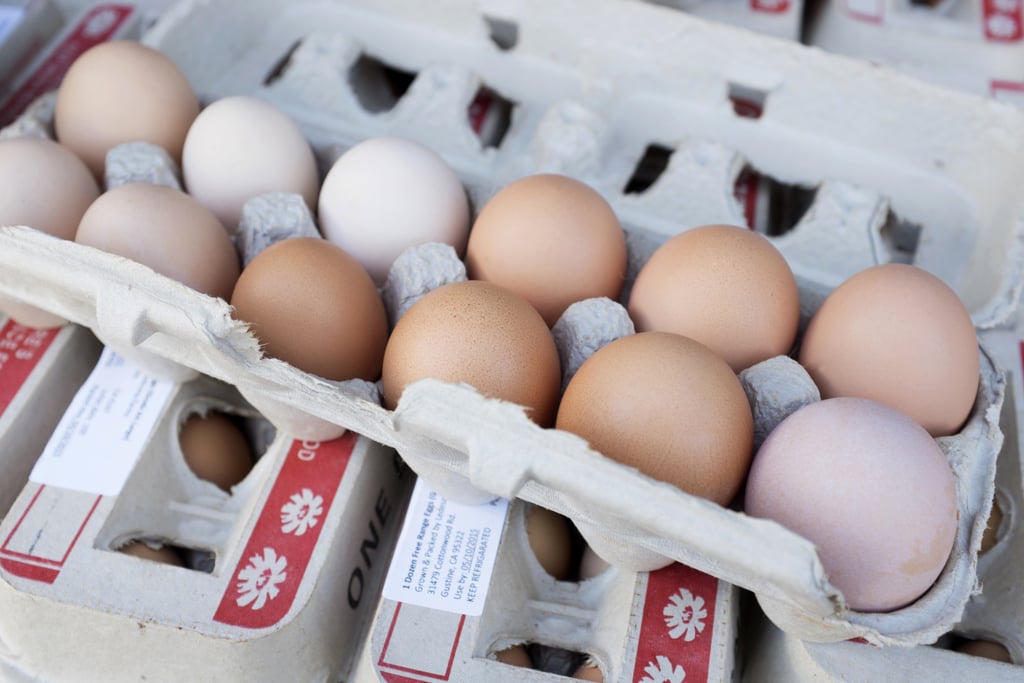 Take an empty egg carton and use it to store smaller Christmas tree ornaments. It will avoid breaking any special belongings and keep them intact to create lifelong holiday memories.
Wrap Lights Around a Hanger
Don't let tangled Christmas lights ruin your holiday spirit. Wrap the light wires around clothing hangers for the ultimate organization hack. It will be easier to store and save room.
Store Ice Cream in a Plastic Bag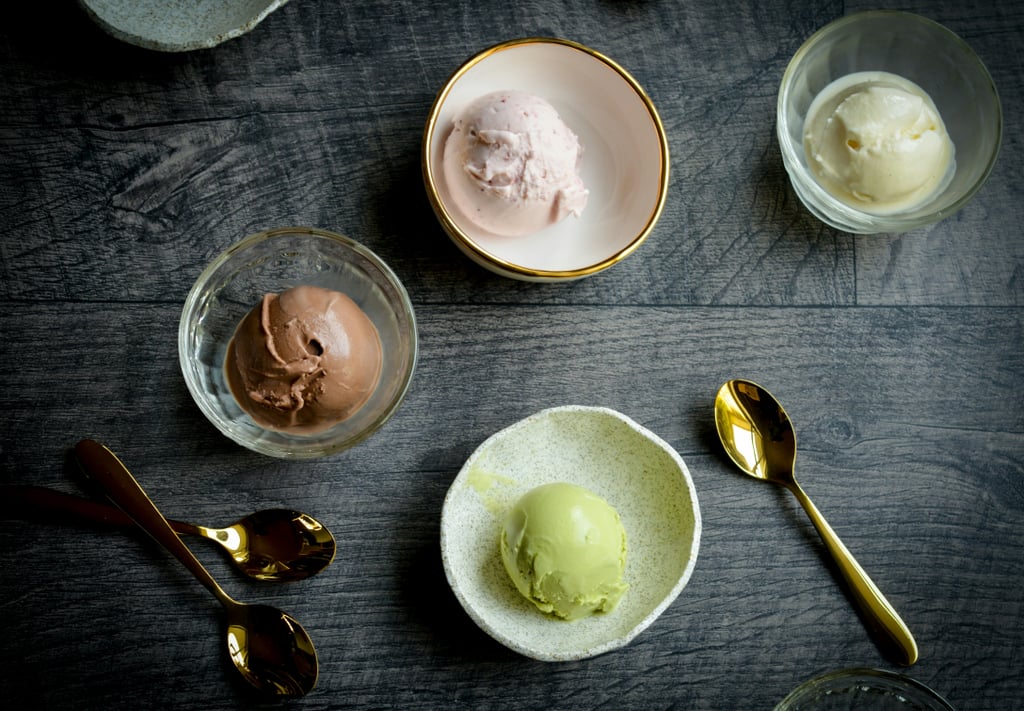 To keep ice cream soft and ready to serve, store the tub in a plastic bag when in the freezer. It will taste like you just opened the ice cream for the first time. This way, you can serve dessert right away and keep everyone happy.
Use a Paper Clip to Mark the End of Your Tape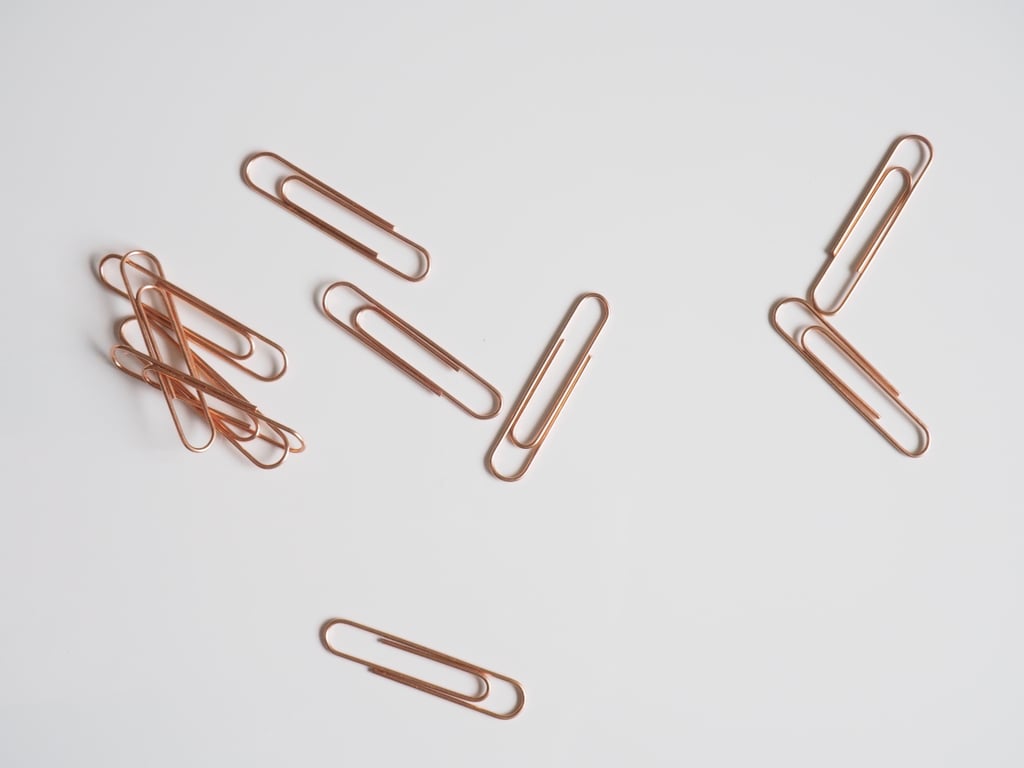 Is there anything more frustrating than loosing the end of your tape? Take our advice and place a paper clip after using the tape when wrapping gifts. It will help you determine where the end is without having to pick apart the roll.
Use Repurposed Gift Tags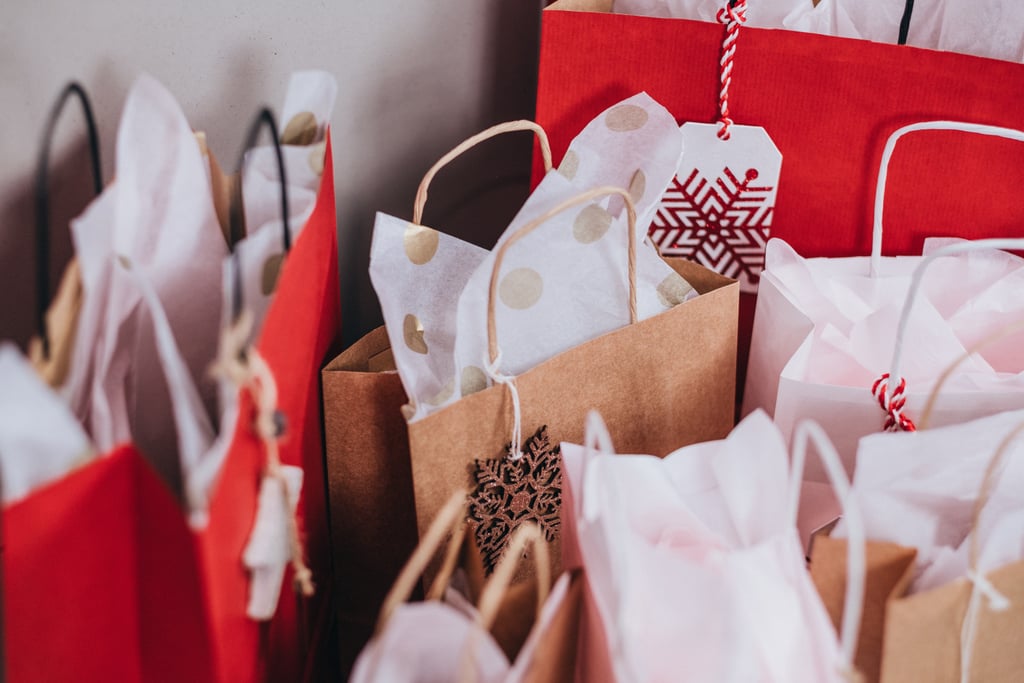 Have extra crafts laying around? Keep them around for the holidays. From paint chips to construction paper, use those unique materials as gift tags and save money (and paper!).
Pack by Outfit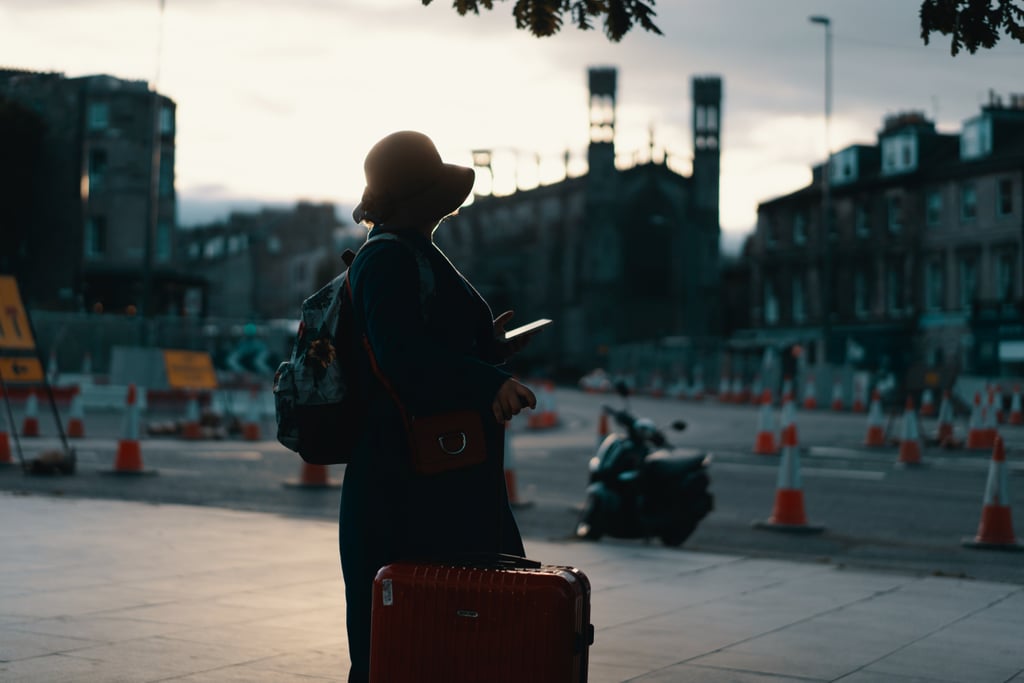 There's nothing worse than overpacking and realizing you didn't even wear half of the clothes you brought. On your next trip during the holidays, go through each day and pack an outfit for each activity.
Join Store Loyalty Clubs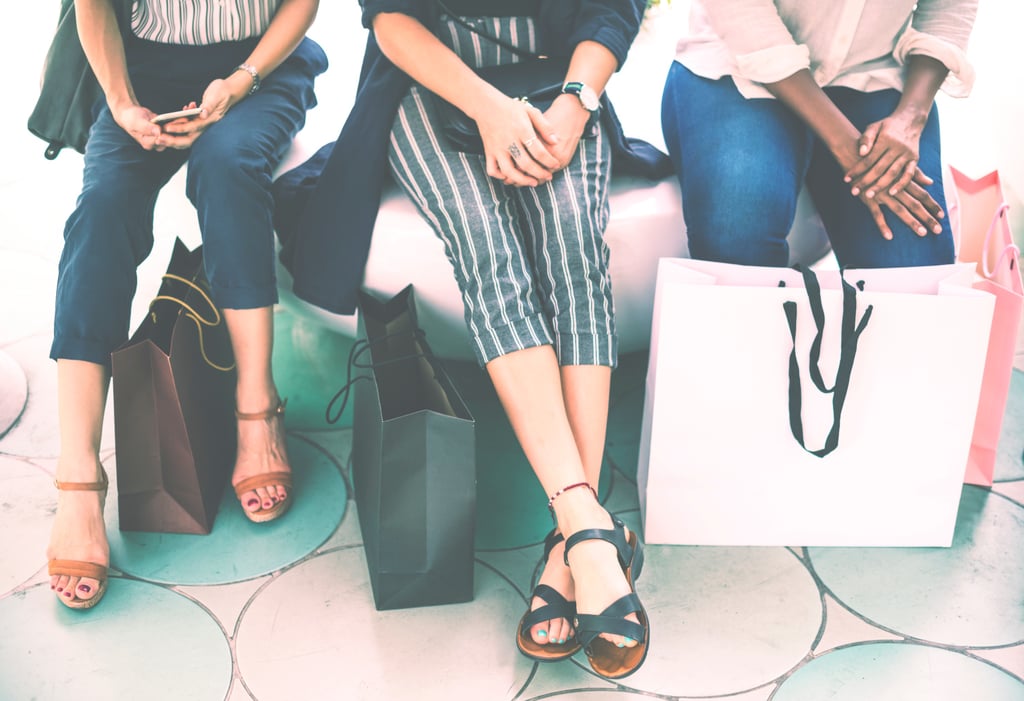 By signing up for loyalty programs at stores such as Ulta [9] and Sephora [10], you can rack up some points quickly and earn cash back or special gifts. The more you spend, the more points you earn, so you can essentially earn money by shopping for your loved ones.
Use a Slow Cooker
Heat up or even cook some of your holiday recipes in a slow cooker [11] this year. This will clear up stove space and take away a few steps in the cooking process. Amp up your Thanksgiving side dishes by making delicious slow-cooker recipes [12] such as cranberry pecan stuffing or apple cider.