Cinnamon-Stick Candle Votive
Quick Gift: Cinnamon-Stick Candle Votive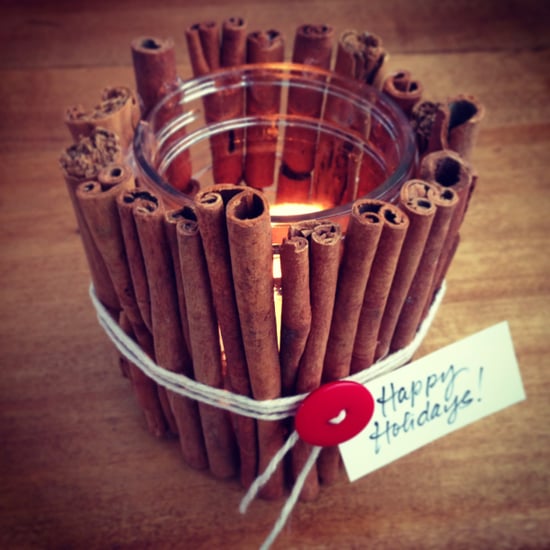 Need a hostess gift in a pinch? Make this easy cinnamon-stick candle votive that only takes minutes to make. And you can find everything you need at the dollar store. Here's how to make one:
Select a round or square votive or even a small glass jar, but you want to pick one that isn't curved or rounded at the edges. Remove any stickers, and start heating up your hot glue gun.
You can trim the edges of the cinnamon sticks to the same height as the votive with a sharp scissors or leave as is. Place a dot of hot glue at the middle of a cinnamon stick, and then adhere it to the votive. Continue working around the glass.
Now wrap the votive with a length of cotton string or a colorful ribbon. Add a tea light, and you're ready for gifting!