Coffee Filter Flower Boutonniere
Homemade Coffee Filter Flower Boutonnieres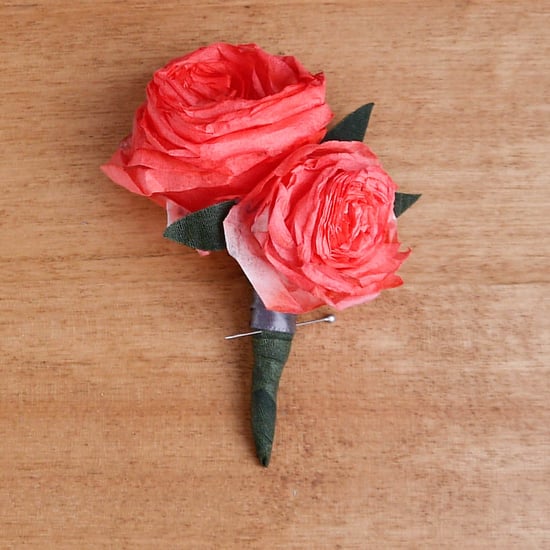 Save cash at your wedding by making homemade boutonnieres with coffee filters that won't wilt or require extra attention. And these cute adornments cost basically nothing to make. Gather your wedding party to help out, and everything is finished before you know it. And don't worry about being crafty — these flowers are a no-fail DIY.
Read on for the directions.
What You'll Need:
Coffee filters
Scissors
Hot glue gun
Floral wire
Floral tape
Plate
Plastic wrap
Food coloring
1 tablespoon white vinegar
Directions:
Start by placing a coffee filter flat on your work space and cutting into it from the outside edge, creating a spiral cut. You'll want to keep the spacing to around one inch to create cute little flowers.
Working from the outside edge, start rolling the filter around itself until reaching the center. Gently open and loosen the rose and then secure at the base with a drop of hot glue.
To create the stem, attach a length of craft wire to the base of the flower with a dot of hot glue.
To color the roses, cover a plate with plastic wrap and then top with one tablespoon white vinegar. Now add a few drops of food coloring until you have your desired color. The vinegar helps set the color so it won't rub off on fabric. Carefully position the coffee filter roses, petals down and stems up, on the plate and let them soak up the food coloring for 10 minutes.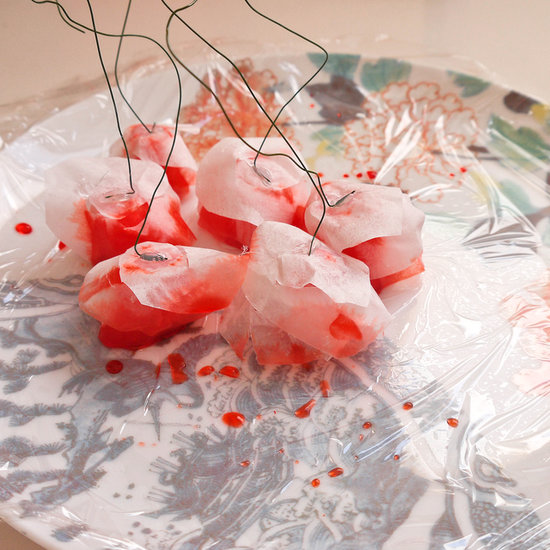 Now lift up the flowers and hang them over the plate overnight. They may drip a bit of the liquid, so keep the plate underneath until the flowers are completely dry.
Select one or two flowers to create the boutonniere and then wrap the bases with floral tape. You can also make cute leaves by sticking two pieces of floral tape together and using a sharp scissors to cut out the shape. Simply wrap them to the base of the flower, and you have a pretty finished rose.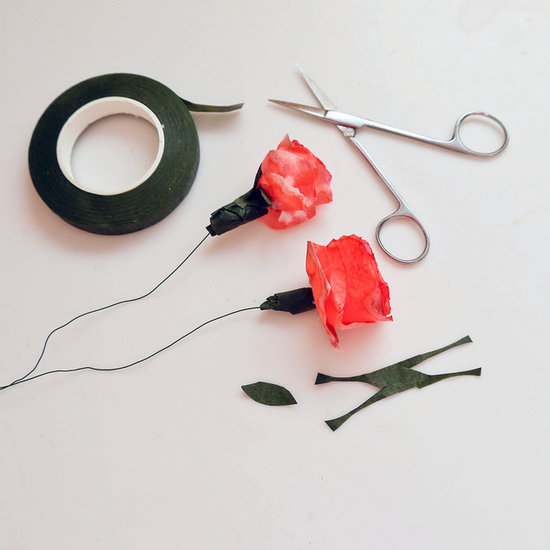 Now twist the wires together and wrap it with more floral tape to create a two- to three-inch base for the boutonniere.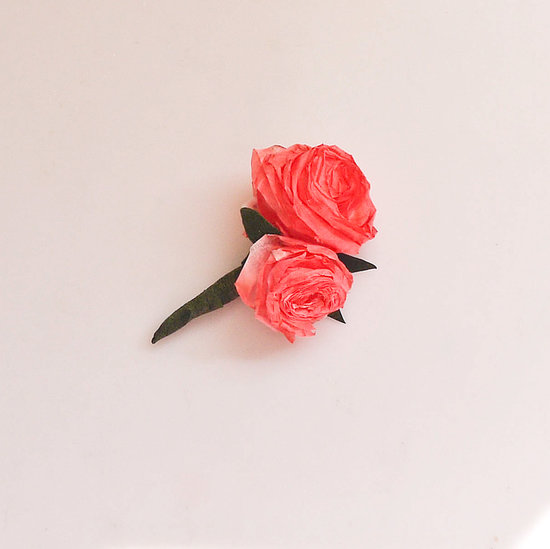 Cut any extra floral wire, wrap with a decorative length of ribbon, and you're ready for a wedding!
Avoid getting the roses wet as the color might run.