Companies With Good Customer Service
5 Firms With Good Customer Policies and 5 That Need Improvement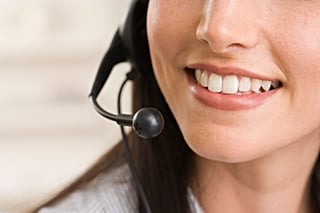 Consumer Reports released their annual Naughty & Nice Holiday List that judges the customer service policies of several companies. The list is based upon opinions of editors and reporters of the personal finance magazine and isn't a reflection of a "thumbs up" or "thumbs down" for the companies, says the magazine. Read on for a list of naughty and nice companies followed by supporting praises and complaints.
Nice:
Amazon: The company encourages customers to share feedback about and photos of the products. This information is shared with the retailers who will modify the products according to the feedback in order to receive Amazon's "Certified Frustration-Free" logo.
American Express: If you buy an item and can't return it within 90 days, Amex will refund the full price up to $300 per purchase. Each account can be reimbursed up to $1,000 every year.
Costco: Great return policy and free tech support. It also automatically extends the warranty of TVs and computers to two years after the purchase date.
Microsoft: If you don't like your new Microsoft software or piece of hardware, you can get a refund if you return it within 45 days. The firm will also reimburse the costs of shipping for up to $7.
REI: Great return policies — accepts returns at all times and for all reasons. You can return the item at any REI store or by mail.
Naughty:
AirTran: Flights don't include the price of the seat. If you want to select your seat, you'll have to pay an extra $6 to $20 each way.
American Apparel: Two different return policies for items bought in-store and online. You have 45 days to return an online purchase for a refund or credit. On the other hand, you only have 30 days to return an item bought at the store for credit.
RadioShack: The company sometimes charges different prices for the same product.
Southwest Airlines: You need to pay $10 to check in earlier than the standard 24 hours before departure. Consumer Reports says, "It's another reminder that a basic ticket doesn't buy much these days, and how price-conscious customers can get penalized if they don't go for the upgrade."
Verizon Wireless: The alert system for notifying customers who are reaching their monthly allotment of minutes isn't always reliable.
Who's on your list of naughty and nice companies?