Companies That Went Bankrupt in 2011
Which Bankruptcy Was the Saddest in 2011?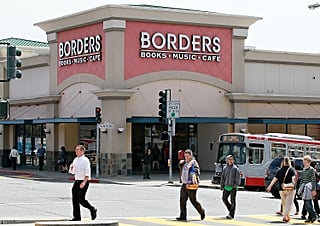 Hearing about firms going bust is always sad, since a lot of us can become really attached to brands. However, filing for bankruptcy doesn't always mean that you're never going to see the entity again — it actually depends on the type of bankruptcy they're filing for. Many companies rebound after filing for Chapter 11 bankruptcy, which just means they need a little time off for some financial reorganization. Chapter 7, however, is the final nail in the coffin for firms.
Today, Round Table Pizza announced it's emerging from bankruptcy. But in 2011, we saw many other brands file for bankruptcy, and I'm wondering which one bums you out the most. Maybe you're sad for the small town in Rhode Island or perhaps you'll miss browsing the shelves at Borders. Which bankruptcy was the saddest in 2011?