Consumer Product Safety Commission Launches Complaints Site
Have a Complaint About a Product? Post a Review on This Site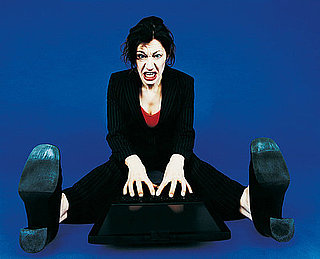 We all know that doing your research on a product before you buy is important, but sometimes it can be hard to wade through an online search to find exactly what you're looking for. Luckily, the Consumer Product Safety Commission has announced that it is launching a government-run site that offers consumers a place to post complaints about shoddy products as well as search for others' feedback, much like you can with review sites like Yelp or Citysearch.
The public consumer complaints site, available in March, will only target products that represent health or safety issues. The agency's hope is that the site would be a useful way to manage complaints and search for information about a product before purchasing. Another system is also being developed that would collect complaints on financial products and services, but that data may not be available to the public.
The idea of a central location to view and report important issues sounds great; after all, we've all had to deal with a bad shopping experience, and it's even worse when it's your health and safety at risk. But not everyone's liking it — some say the database would be the perfect place for class-action lawyers to scour for ideas or for competitors to lambast each other's products. What do you think? Is having a central government-run, Yelp-like site for logging and reading product complaints a good idea?