Converting Coins to Gift Certificate
Weekend Money To-Do: Buy Gifts With Coins
If you're like most Savvy readers, you have penny-pinching tendencies — meaning you may get excited over the glint of a discarded coin on the street, or at least you save your change instead of tossing it away. During your weekend downtime this month, take that full piggy bank or jar and make to the nearest CoinStar. Throughout the rest of December, the company will give you an extra $10 in gift certificates for converting $40 in coins.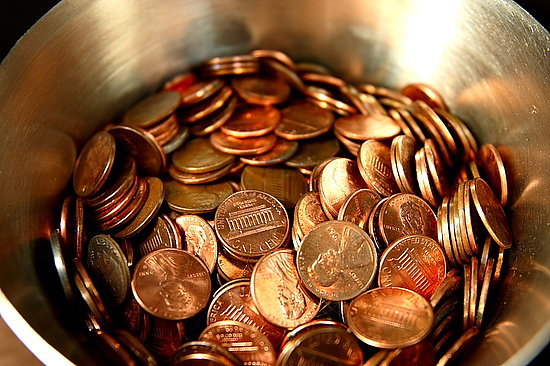 The promo works for several companies that may already be on your present-shopping list, including iTunes, Lowe's, and Amazon. And since there are no fees for changing coins to gift certificates and you can use the money right away (although the extra $10 will be mailed to you), a coin pour pit stop is the perfect pre-holiday shopping spree to-do.
From investing to buying gifts, have you ever done anything awesome with all the change you collect?
Source: Flickr User totalAldo