Crime Fighting Elmo
Don't Mess With Elmo; He'll Give You a Beating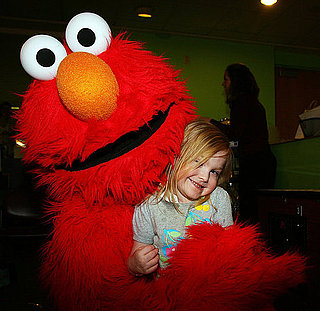 What happened to the nice Elmo I grew up with? When a man started assaulting customers in a Florida guitar store last Saturday, a guy wearing a furry Elmo costume fought back, reports CNN. The man in the Elmo suit had just performed at a children's event nearby, and when he was in the guitar store, the attacker started throwing punches at him. I bet he didn't think Elmo would respond in kind.
Elmo was left unharmed in the scuffle, but it didn't turn out so good for the other guy. "The suspect in this case suffered broken fingers and was taken to the hospital where he would receive treatment for his injuries and undergo a mental evaluation. The man dressed as Elmo was the victim in this incident and was not injured," according to a statement from the police.
"It looks good for the kids though. I mean, Elmo's kicking butt, keeping the society good," the Elmo-dressed man said. As a children's product, do you think this costumed Elmo should have stayed away from violence to keep the brand clean or did he improve Elmo's image with his crime fighting skills?