DIY Air Freshener
DIY Fun: Homemade Air Fresheners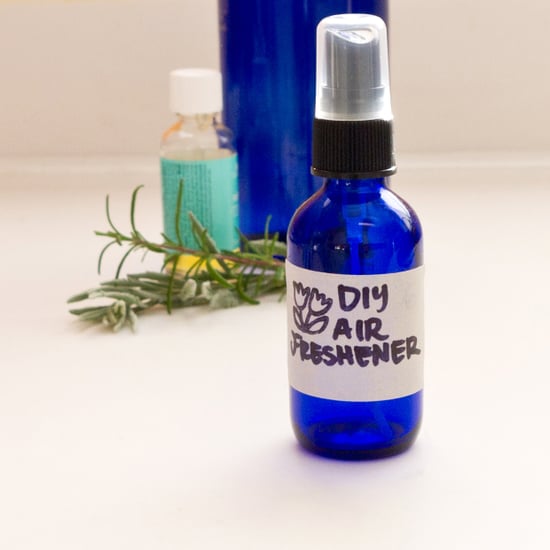 Instead of spending several dollars on fancy air fresheners that are filled with unnatural additives and don't have staying power, invest in ingredients that will allow you to make several personalized air fresheners with natural ingredients. Vodka is the base ingredient, so your girlfriends will love coming over to make this easy DIY! Invite each friend to bring a small spray bottle and an essential oil of her choice, and you're ready for creating really fragrant sprays.
Keep reading for the directions.
What You'll Need:
Small spray bottle
Small funnel
1/4 cup vodka
1 tablespoon water
20 drops essential oil
Fresh herbs (optional)
Directions:
Gather the ingredients for making the air fresheners. Any type of vodka works for making these fragrant sprays, and flavored vodka works wonderfully too. Measure and carefully add the vodka to the container.
Now measure and add the water with the help of a small funnel.
To create your personalized air freshener, add up to 20 drops of essential oil. And if all your gal pals brought their favorite scents, then everyone will have an amazing assortment of smells to chose from. Experiment with mixing scents for a really unique spray.
To add another layer of scent, incorporate fresh herbs into the mix by tearing sprigs and leaves of rosemary, lavender, sage, or mint and adding them to the spray bottle.
Screw the top onto your new air freshener, give it a shake, and then do a test spray. The scent will become more intense over time. Find the perfect spot for your new fragrant spray, and use it whenever you need a scent-filled lift.
Makes one two-ounce air freshener.