DIY Bleach Gel T-Shirt
DIY Your Own Personalized Message T-Shirt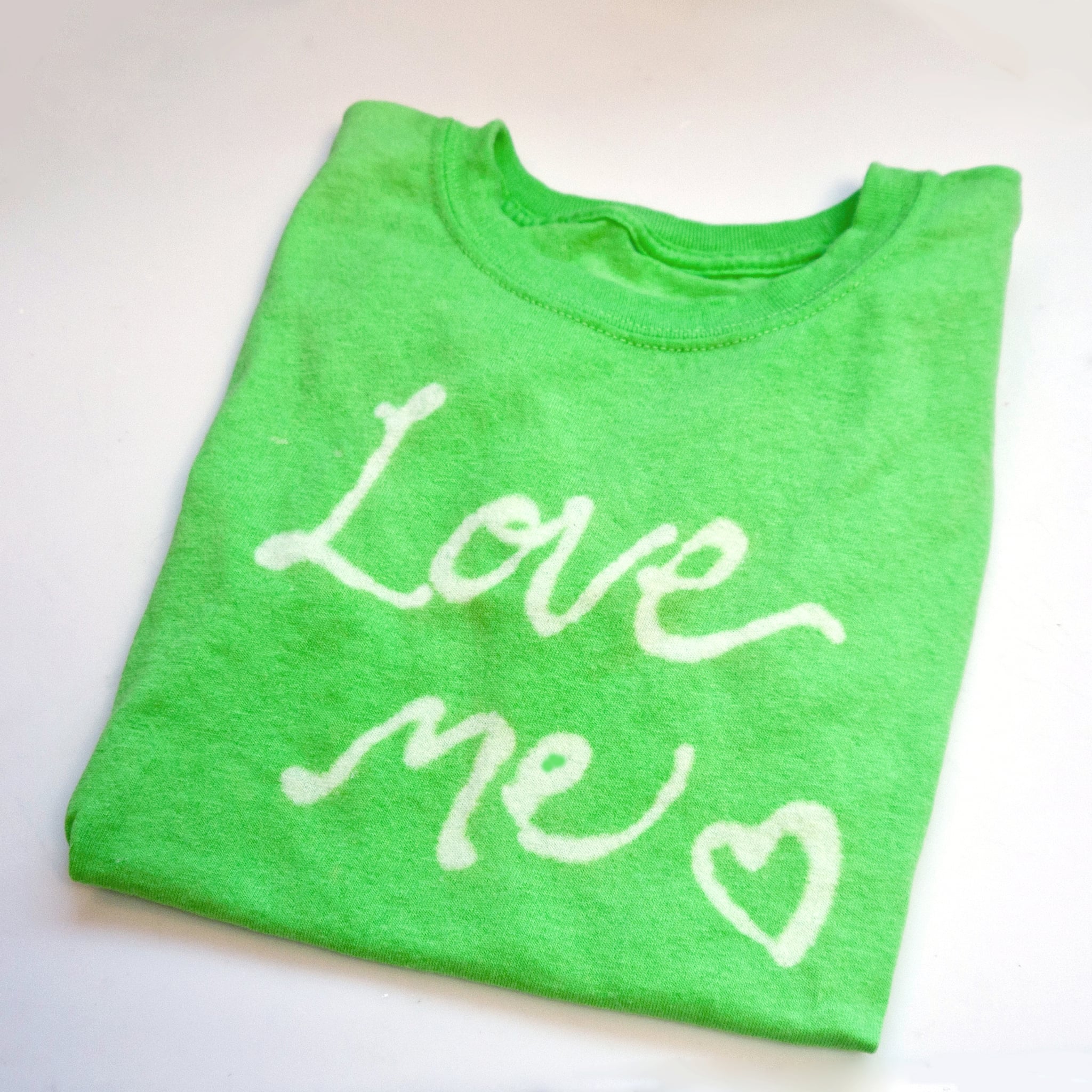 Turn an old t-shirt into something so special with the help of bleach gel. And this is a fun party project for creating shirts for bachelorette parties or turning your favorite quote into something wearable. All you need is some bleach gel and a bit of patience. The project basically takes no time to make, so it's perfect for those who aren't supercrafty — or crave instant gratification.
What You'll Need:
Colorful t-shirt
Washable marker
Section of cardboard or a plastic cutting board
Bleach gel
Directions:
First, decide what you want your t-shirt to say. You can go with an inspirational quote, a design, or a basic greeting. Then, the trick is getting the positioning just right on the shirt, which is where the washable marker is essential. Place a section of cardboard or a plastic cutting board between the front and back of your t-shirt, and spread it flat. Now write the message on the shirt using the washable marker.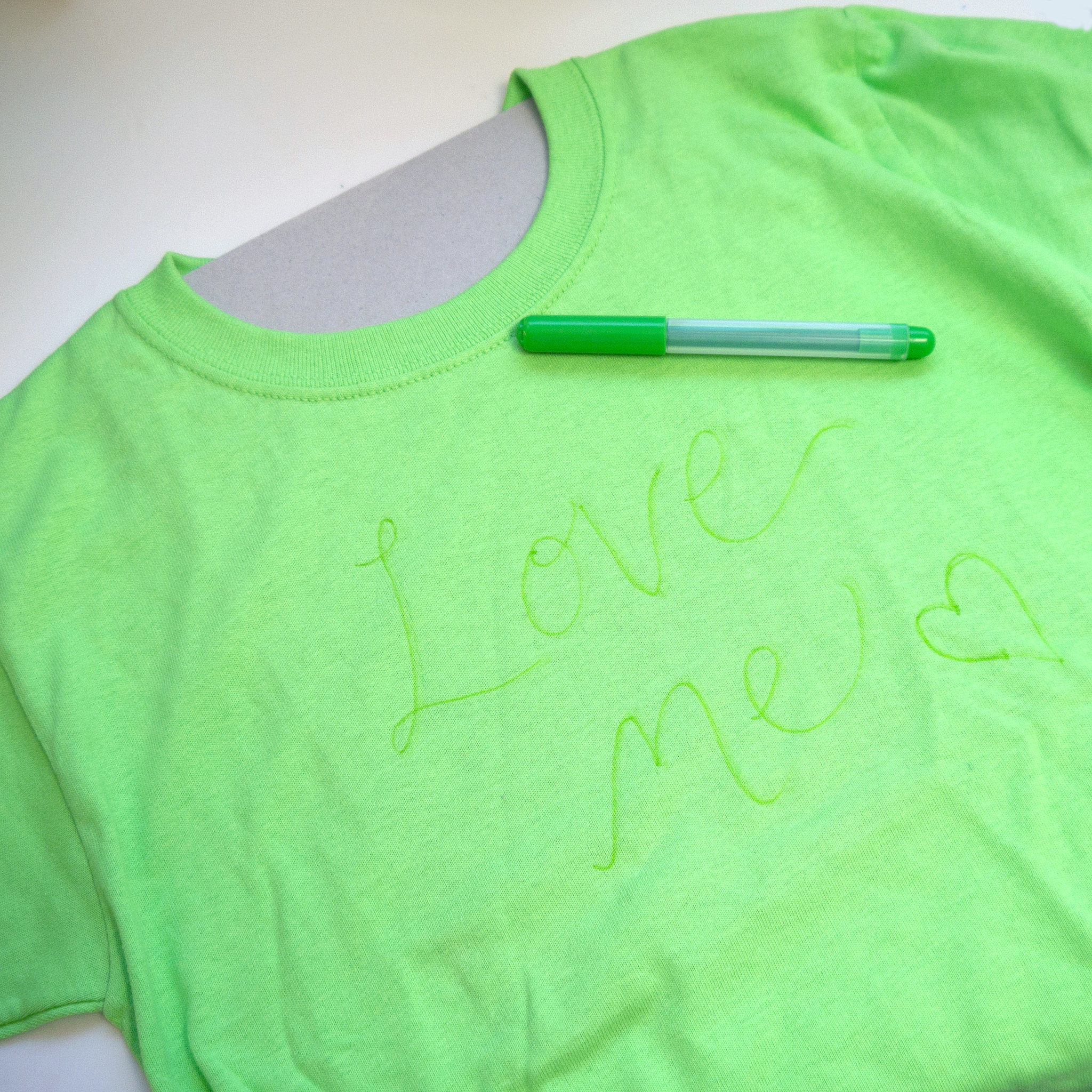 Double-check the cardboard or plastic cutting board is still in place, which keeps the bleach gel from seeping through to the other side of your shirt. You can use store-purchased bleach gel or DIY your own for pennies. Now, working slowly, carefully go over the marker with the bleach gel, keeping an even pressure while squeezing.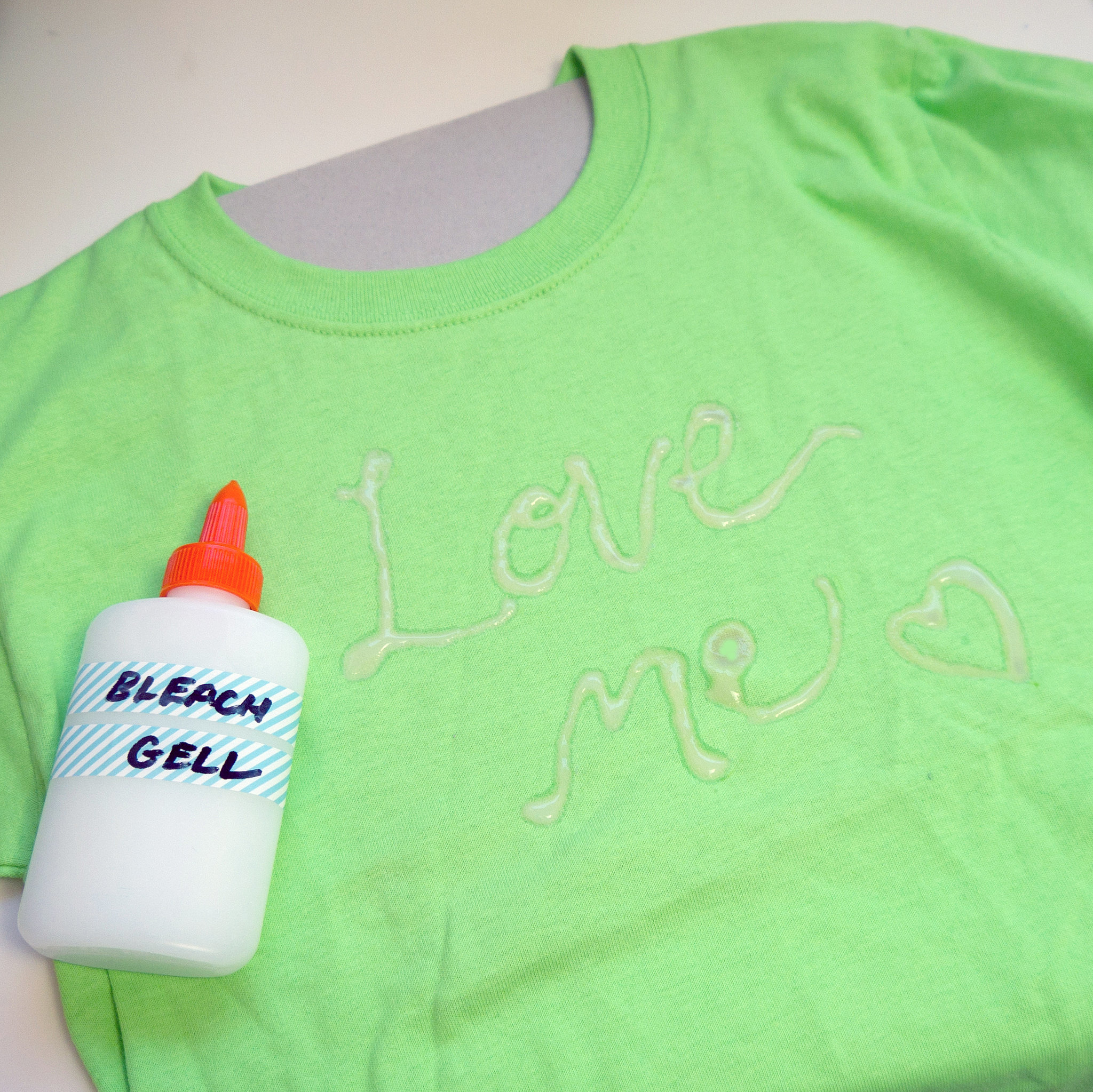 Let the bleach set until dry, which can take a couple of hours. But, you'll see the color change within a few minutes! To finish the shirt, toss it in the wash and launder it as you would any other colored shirt. Enjoy wearing your cute new t-shirt!