DIY Coffee Filter Bowl
Upcycle It! Coffee Filter Catchall Bowl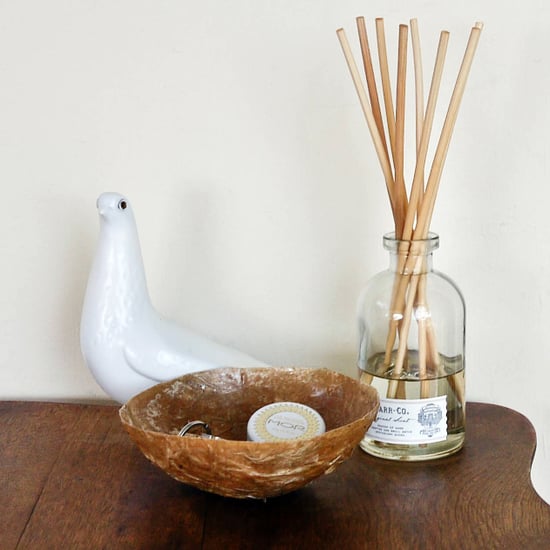 Get crafty with coffee filters and DIY this cute catchall bowl. It's so easy and basically costs pennies to make. Place on a table in your entryway or next to your bed for holding all your random knickknacks. Simply rinse used coffee filters and dry for making something really special that would also make a neat homemade gift.
Keep reading for the easy directions.
What You'll Need:
10 used coffee filters
Sheet pan
Parchment paper
Balloon
Mod Podge
Paintbrush
Bowl
Scissors
Directions:
Start by putting the used coffee grounds to good use and rinsing out the filters. You'll need around 10 to make a nice and solid catchall bowl.
Cover a sheet pan with parchment paper, tear the filters into strips, and place on the pan in a single layer. Pop the sheet pan in a sunny spot, and let them hang out for an hour.
Blow up the balloon until the top is around six to eight inches in diameter, then tie the end. Fit the tied end in a small bowl and place another bowl on top of the balloon, and trace around with a permanent marker to create an edge line. Now begin layering on the coffee filters with the help of the Mod Podge.
Continue brushing and layering the coffee filters until you've got a nice solid bowl. Let dry overnight.
Now pop the balloon, and trim around the outside edges to create a smooth and finished bowl.
Your bowl is ready to hold all your random essentials!