DIY Decoupaged Doily Bottle
Easy Paper Doily Decoupaged Wine Bottles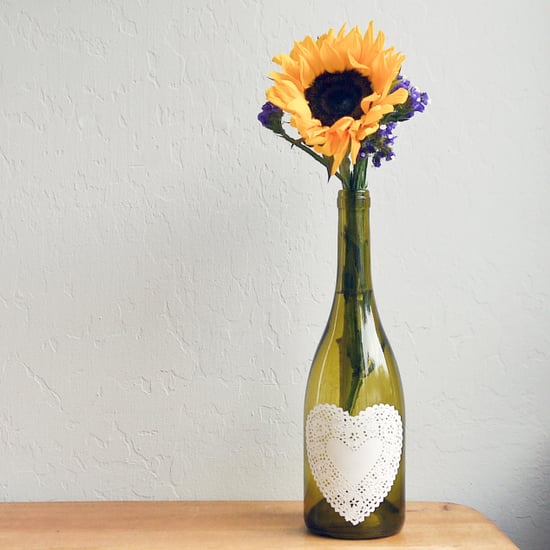 Don't toss that wine bottle into the recycling — use it for making a pretty upcycled vase that looks lovely adorning your dining room table. After removing labels from the bottle, decoupage the outside with paper doilies you can pick up at the dollar store. This easy DIY makes a memorable homemade gift for loved ones too.
Keep reading for the directions.
What You'll Need:
Wine bottle
Paper doily
Mod Podge
Paintbrush
Directions:
Wipe the outside of the wine bottle making sure it's dry. Select a paper doily and position on the bottle, getting an idea of placement. Paint one side of the doily with Mod Podge and then press on the bottle, smoothing gently. Let dry for 20 minutes.
Now lightly coat the outside of the paper doily, brushing over the entire area and slightly over the edge, which helps seal the doily to the bottle. Let dry for 20 minutes.
The finished bottle has a clear finish and looks great on your mantel or dining table. Fill with water and a few springs of flowers for a cute display!
Avoid getting the front of the bottle too wet, which will break down the glue.