DIY Epsom Salts Jar
Pretty DIY Epsom Salts Jar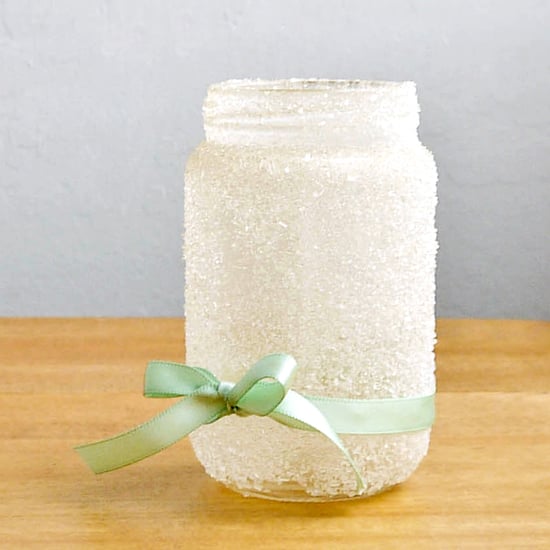 Need a quick gift that really leaves an impression? We found this smart glass jar upcycling DIY on Pinterest and had to give it a try. This sweet project costs basically nothing and only takes a few minutes to put together. The finished result is so pretty and ready to be wrapped in no time. Here's how to make one:
Pour some Epsom salts on a paper plate or parchment-covered work surface. About a half cup is more than enough to cover a small glass jar.
Coat the outside of a glass jar with Mod Podge, leaving the bottom free of glue.
Now sprinkle the jar with Epsom salts, making sure the glue-covered areas are coated. Let dry for 20 minutes.
Take outdoors or to a well-ventilated area, and spray with clear gloss spray paint. After 20 minutes, spray the jar again, giving the glass a solid coating.
The finished jar is perfect for holding tea lights, pencils on your desk, or a few of your favorite things! Or make a collection using different size glasses and group together for a stunning display.