DIY Felt Flowers
Felt Flowers Too Easy (and Too Cute) Not to DIY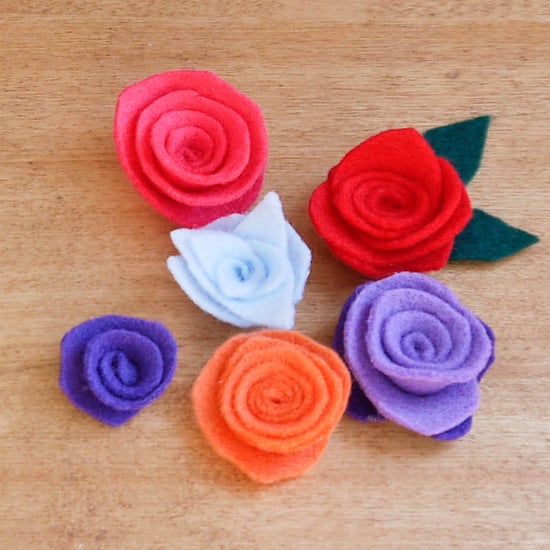 Add a pop of color to just about anything with these cute, handmade felt flowers. This DIY is so easy and wonderfully versatile: you can use them for adorning wreaths, attaching to picture frames, or clustering together to create a chic pin. A sheet of craft felt costs just about $1 at your local craft store, making these sweet flowers budget-friendly, too.
Here's how to make one.
Start by cutting a circle out of a sheet of felt. Any size circle works.
Now cut into the circle, starting from one edge and working in a spiral until hitting the middle of the circle.
From the outside edge, roll the felt into itself until reaching the middle, and secure at the bottom with a dot of hot glue.
Your felt flower is finished! Experiment with cutting a wavy or jagged outside edge, attaching green felt leaves, or layering felt to create really cute flowers.