DIY Gold Leaf Gift Wrap
Go For the Gold: Gilded Paper Bag Gift Wrap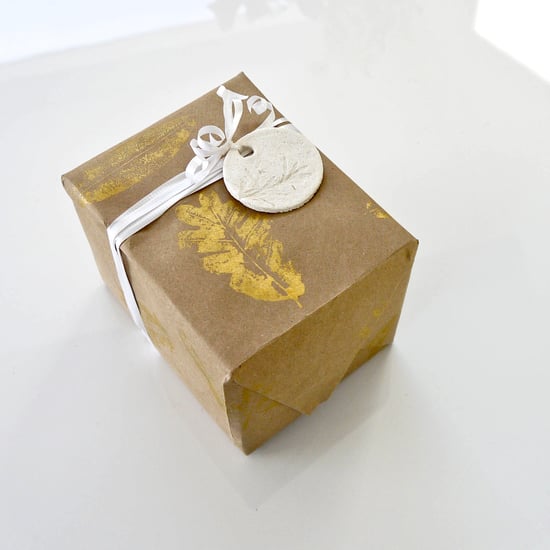 Instead of tossing down cash on wrapping paper, upcycle bags into something chic. Use leaves to make shiny prints, and you'll have something really special to nestle your next gift in. Top with a bow, and your DIY wrapping paper will definitely leave an impression.
Read on for the directions.
What You'll Need:
Paper bag
Scissors
Gold acrylic paint
Foam brush
Leaves
Paper towel
Directions:
Remove the handles from the paper bag, and then carefully open the bottom of the bag. Cut along the side seam of the bag, and then lay flat on your work space with the print side down.
Fold a paper towel in half and then in half again to create a base for gilding your leaves. Place a dot of glue on the paper towel, and then place a leaf next to it. Use a foam brush to lightly coat the leaf with paint.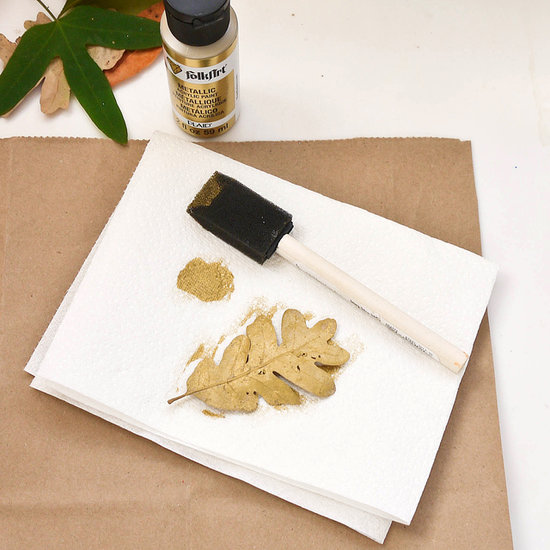 Now flip the leaf over and press on the paper. Lift and check out your pretty print! Continue painting leaves and pressing until the paper is covered.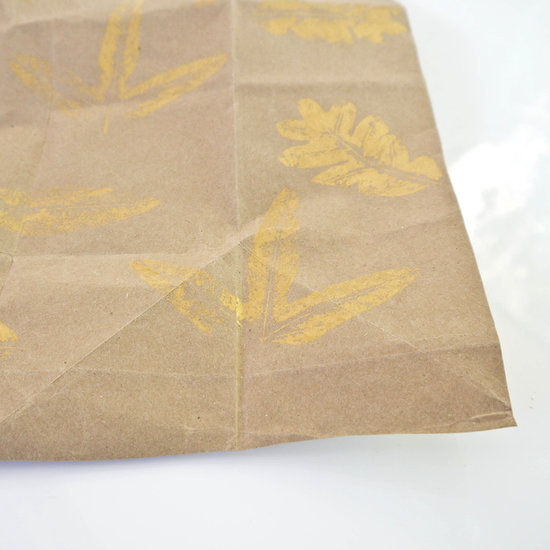 Once dry, wrap your gift, adorn it with a cute gift tag or bow, and you're ready for gifting!