DIY Microwave Container Covers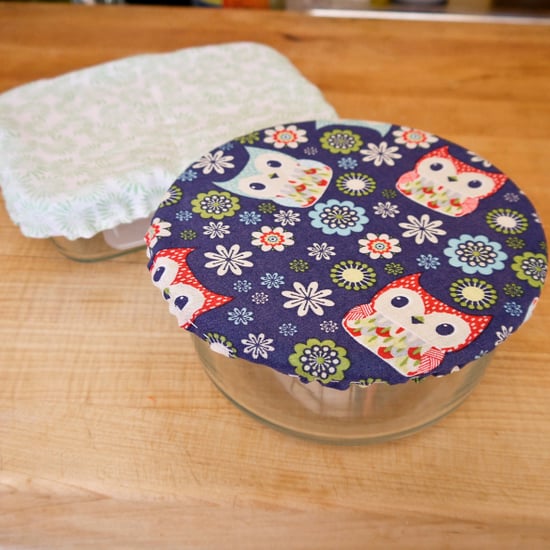 Keep your microwave from looking like a hot mess with the help of these easy DIY container covers. They are so simple to make and look adorable covering your bowls. If you pop it over the top of your favorite Tupperware, it'll make finding your lunch in the shared office fridge effortless and keep the microwave free of splatter. But the best part? You don't have to worry about chemicals released from the plastic microwave covers you buy from the store.
Keep reading for the DIY!
What You'll Need:
Fabric scraps
Tupperware container
Pencil
Scissors
Elastic string
Needle
Directions:
Pick up cute patterned fabric at your local craft store, or give new life to an old printed shirt. You can also find elastic string for only a few dollars, which makes this DIY cost around $1 for each cover. Place the fabric print-side down on your work area.
Now use a pencil to draw around the container, creating a one- to two-inch border. Cut out the round using sharp scissors.
Give the fabric a quick press, ironing in the edges to make stitching easier.
Thread a needle with a length of elastic string that's the circumference of the fabric. Start stitching around the outside of the round, creating a hem so the fabric won't fray away. Every five stitches, gently pull the string to tighten the elastic.
Continue stitching until you've worked all the way around. Position over the container to check the fit and elasticity. Secure with a knot, and cut away any excess elastic string.
Your covers are ready for keeping splatters away in the microwave! And they are safe to toss in the wash for use over and over again.