DIY Mint Tin Travel Candle
Turn a Mint Tin Into a Scented Travel Candle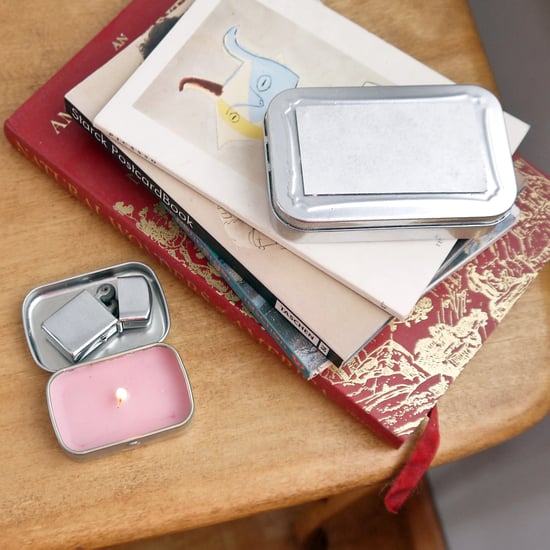 The next time you're traveling, tuck a cute DIY scented candle in your bag to freshen any room. Upcycle mint tins with a quick coat of spray paint, and you've got something chic and helpful. And it's a great way to use the ends of your favorite-smelling candles. Scent with essential oils or odds-and-ends from your kitchen for a cute minicandle that also makes a great gift for your favorite traveler.
What You'll Need:
Ends of candles
Small metal bowl or empty tin can
Small saucepan
Empty mint tin
Candle wick
Hot glue gun
Essential oil, grated citrus rind, vanilla, or cinnamon
Paper towel
Newspaper
Spray paint
Cardstock (optional)
Crayons (optional)
Directions:
Start by melting the ends of candles using a double boiler. You can also put the candle wax in a clean tin can and place it a small saucepan filled halfway with water. Simmer until the wax has melted.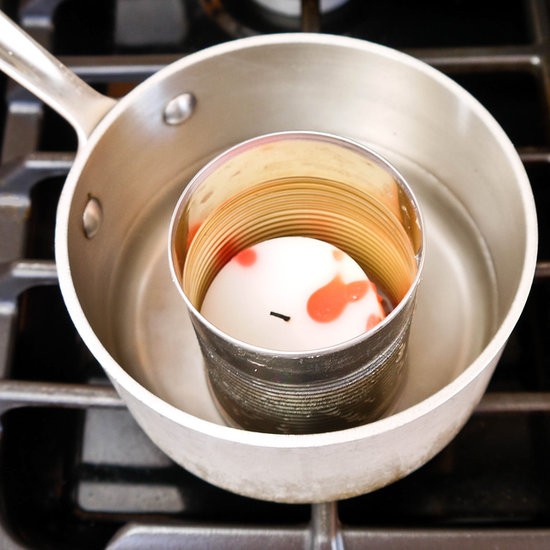 Now place a wick in the center of the tin, and hold it in place with the help of some hot glue. You can find candle wicks at your local craft store for a few dollars.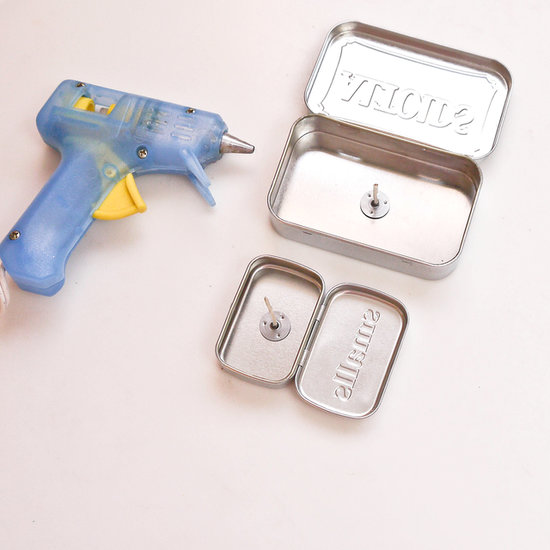 Once the wax has melted, remove from heat, and add your favorite scents. Drip in essential oil, add a sprinkle of cinnamon or freshly grated citrus rind, or dribble in some vanilla. You can also give the wax a new color by adding a few crayon shavings. Place the tins on a folded paper towel, carefully pour the wax, and let cool for at least three hours.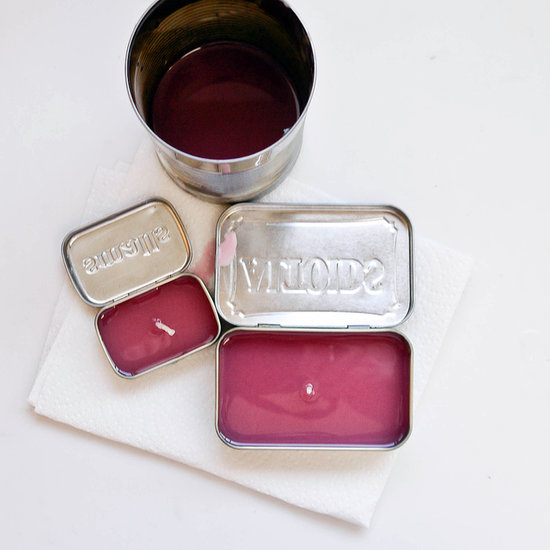 Now close the tins, and get ready to add a pop of color. You can cover the raised lettering by measuring and cutting out a small section of cardstock, and then hot gluing it to the top of the tin.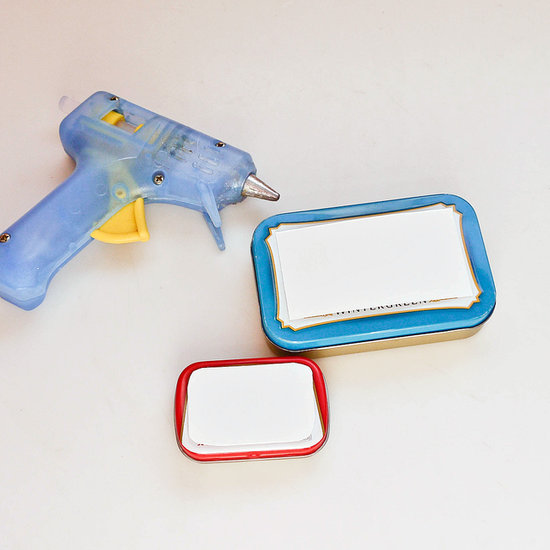 Take outdoors or to a well ventilated area, and place over a layer of newspaper. Coat the top and sides of the tin with spray paint, avoiding the bottom. The spray paint may melt away from the tin when it warms while the candle is burning.
Once the spray paint is dry, your travel candle is ready to make any room smell better.