DIY Mummy Jars
DIY Mummified Jars For Halloween Fun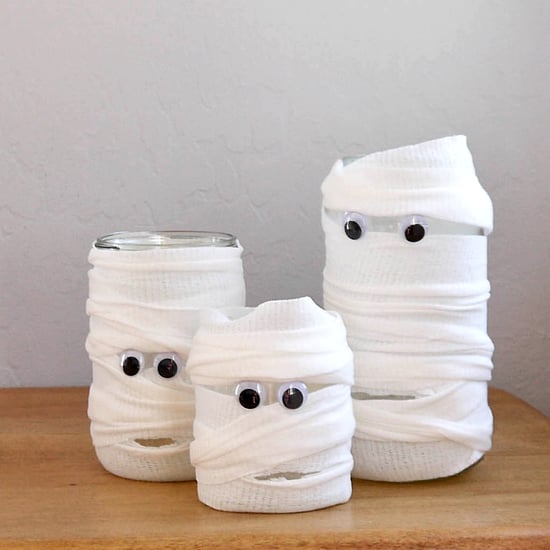 Here's a fast and easy way to get in the spirit of All Hallows' Eve without busting the budget — or turning into a super crafty diva. Repurpose glass jars to create mummy jars for holding candles, candies, or colorful blooms. With a few materials that only cost a few dollars, your old glass containers are ready for Halloween in no time.
What You'll Need:
Glass containers
Gauze
Googly eyes
Tape
Scissors
Directions:
Gather a collection of glass containers along with the other materials for making this simple Halloween decoration. You can pick up a roll of gauze at the grocery store for only a few dollars, and a roll is more than enough to make a couple of mummy jars. Remove any stickers from the containers, and wipe clean.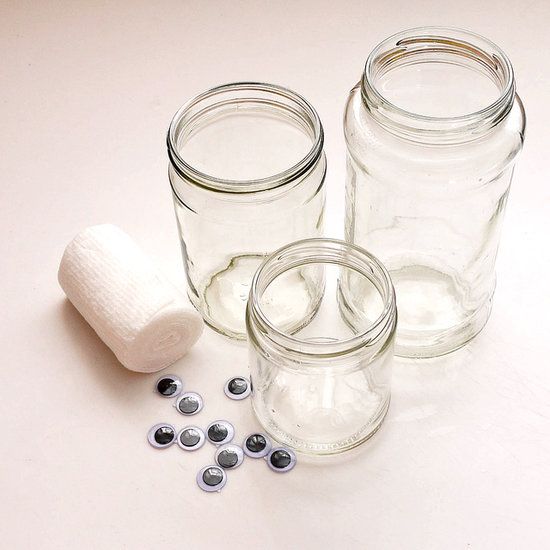 Tape one end of the gauze to the glass container and begin wrapping. Twist and pull the gauze to create the look of a swathed mummy, and leave a strip of clear glass toward the top for sticking the eyes.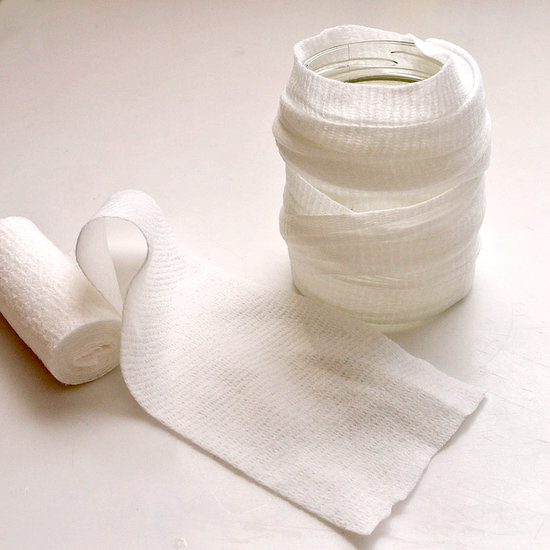 You can pick up peel-and-stick googly eyes at any craft store for around a dollar. Peel off the backing and stick on the glass. You can also cut a strip into the gauze near the bottom of the container to create a mouth for your wrapped monster.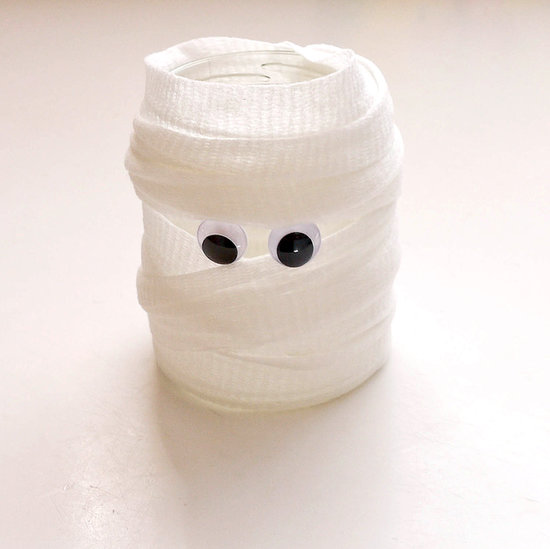 Your Halloween container is finished! Drop in a tea light, fill with candy, or use as a fun centerpiece. And once the festivities are finished, simply unwrap containers, remove googly eyes, and they're ready to use for another fun DIY.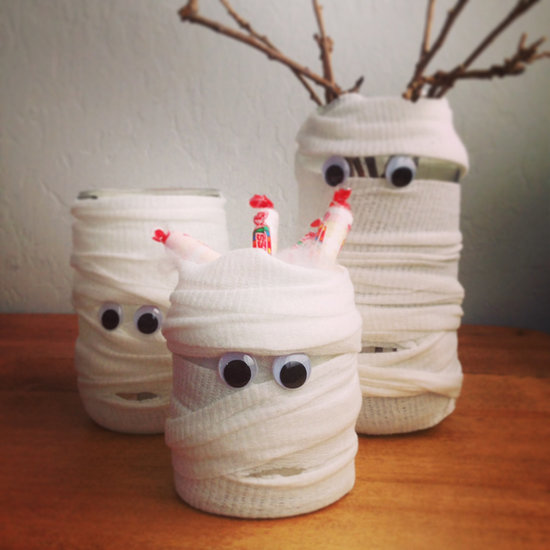 If planning on using a finished mummified vessel as a votive, make sure there isn't any gauze hanging over the top edge of the jar.
Image Source: POPSUGAR Photography / Sarah Lipoff