DIY Ombre Painted Canvas Tote
DIY Ombré Painted Canvas Tote Bag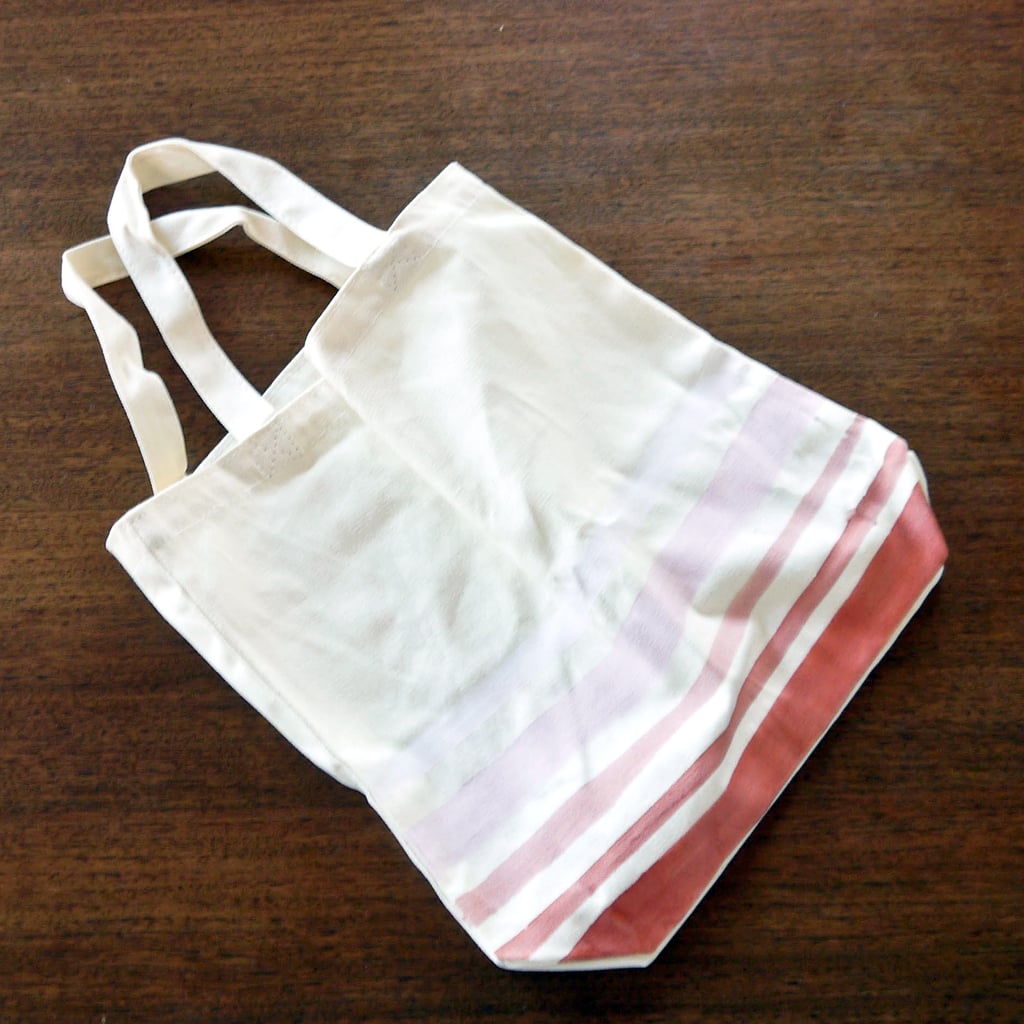 Pick up plain canvas bags at your local dollar store and transform them into a chic totes that can be used for carrying groceries or given as a last-minute homemade gift. And this DIY only requires a bit of tape and paint. Use your favorite colors or add some shimmer with gilded paint for a really pretty finished bag.
Keep reading for the directions.
What You'll Need:
Canvas tote bag
Masking tape
One shade of fabric paint and another lighter shade
Newspaper
Foam brush
Directions:
Start by placing the canvas tote on your work space. Add stripes to the bottom half of the bag with the help of lengths of tape. You can play around with angles or the amount of tape, or keep things basic and create three to four sections.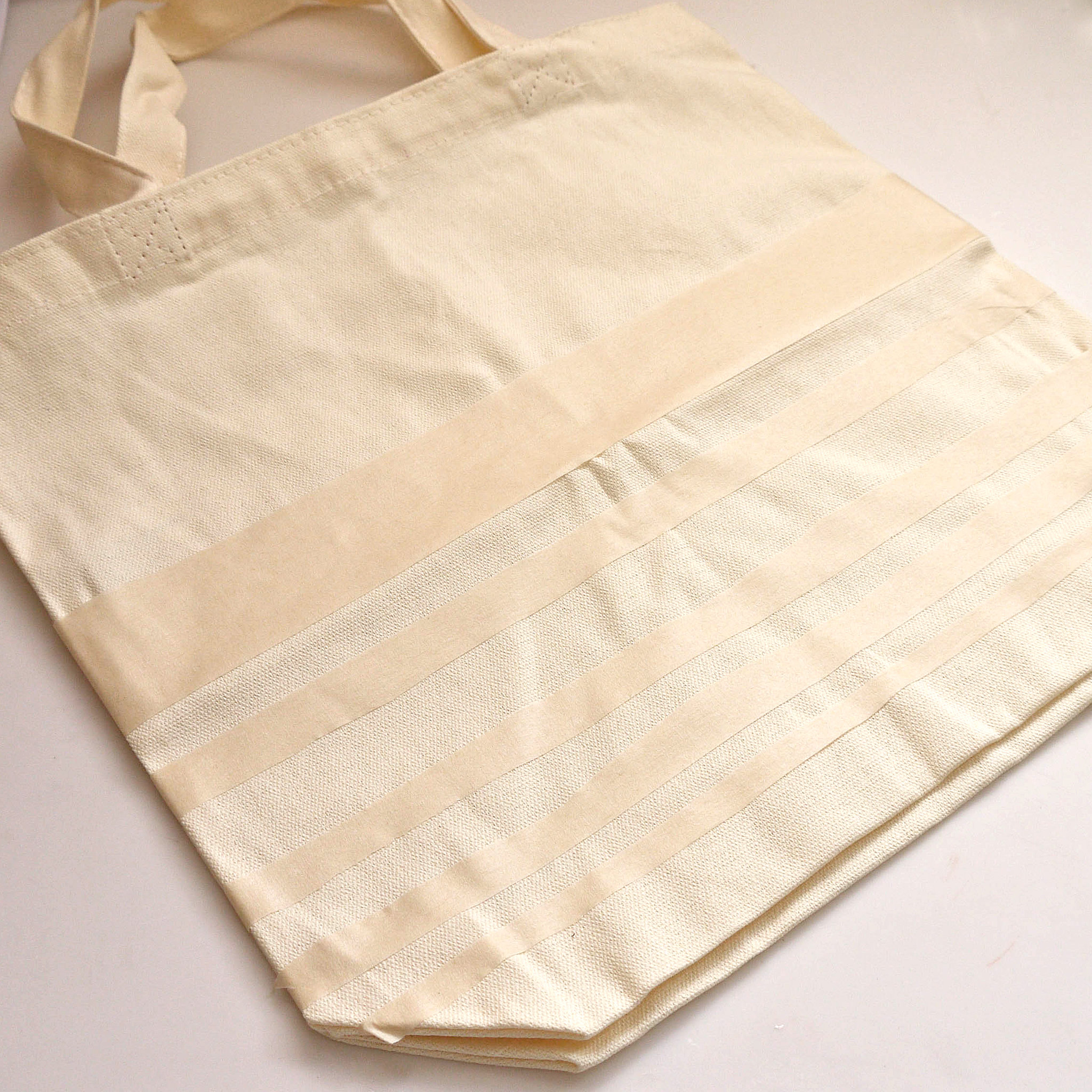 You'll need one color of paint and another lighter hue to blend and create the ombré effect. Protect your work surface with a layer of newspaper. You can even slide a square inside the bag to prevent the paint from bleeding through to the other side. Start painting under the top length of tape, dabbing on the lightest color with a foam brush.
Now add a small amount of the main color and continue dabbing on paint, moving down the front of the bag, adding more of the main color as you work. You want to end at the bottom edge, using only the selected color.
Allow the bag to dry, remove the tape, and you're ready for shopping!