Source: POPSUGAR Photography / Sarah Lipoff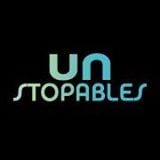 We partnered with Unstopables for a cozy DIY that updates your space. Unstopables has an entire collection of home and fabric products filled with long-lasting freshness that elevates your every day.
Wrapping up in a warm blanket is what I look forward to after being at work all day. And it's the best when lounging on the weekends with a good book. Save money and DIY using materials you can pick up at your local fabric store for around $20. There's no need for a sewing machine for crafting this cute throw, making it a fun project for anyone. And using fleece as the base adds softness while keeping costs low. The fabric won't pull apart along the edges, so you can have it cut right at the fabric store and get started.
What You'll Need:
Rectangle of fleece, 1 1/2 by 2 yards
3 yards pom-pom trim each, in colors of your choice
Scissors
Liquid Thread glue
Iron
Directions:
Start by cutting the length of pom-pom trim in half so you have two sections, one for each of the shorter sides of the fleece. Place the piece of fabric on a flat surface and begin glueing the pom-pom, starting from one end of the shorter side to the other.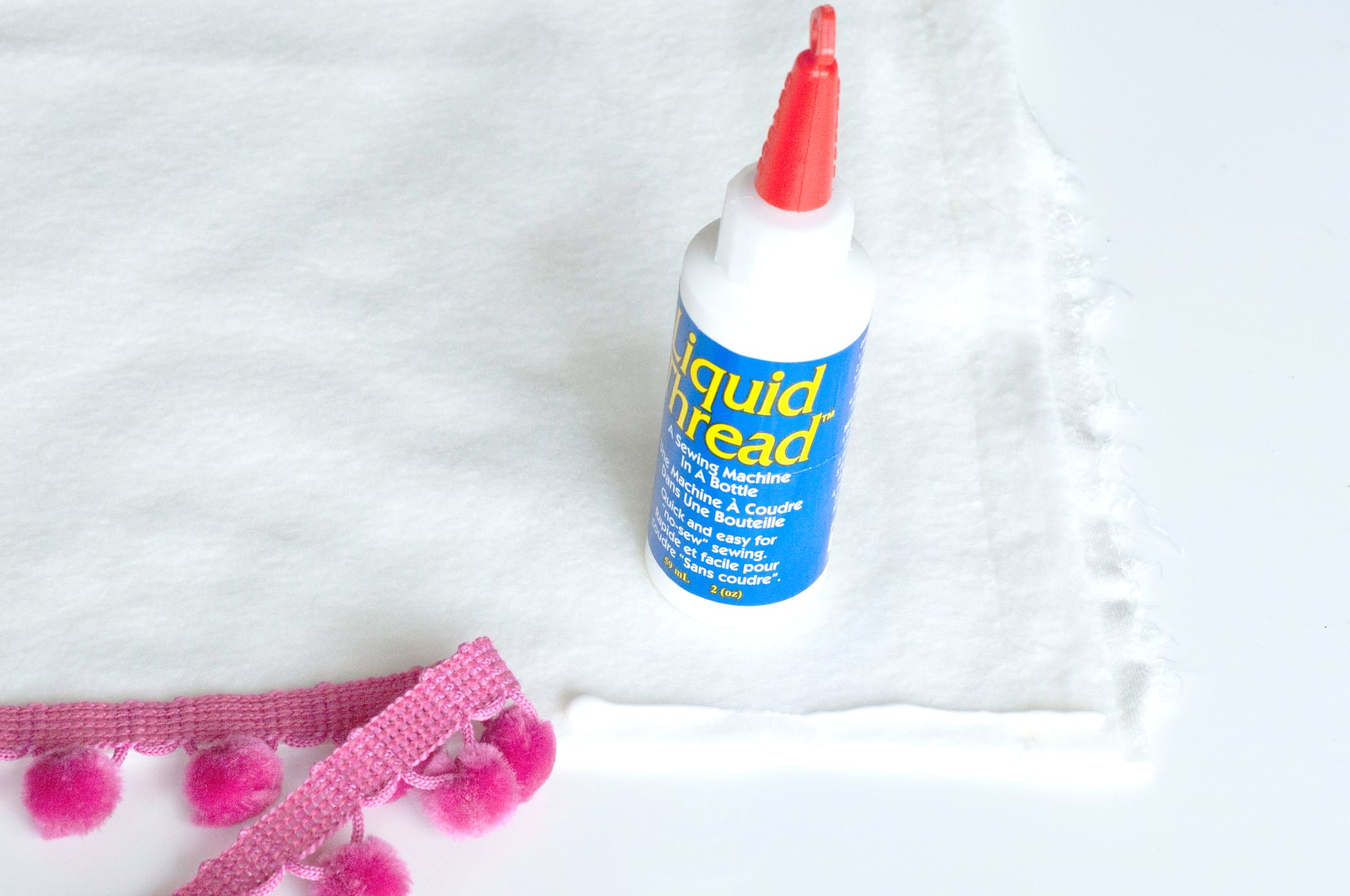 If adding more layers of colors, start another length right above the first pom-pom line.
Finish with another length and let the glue dry for 15 minutes.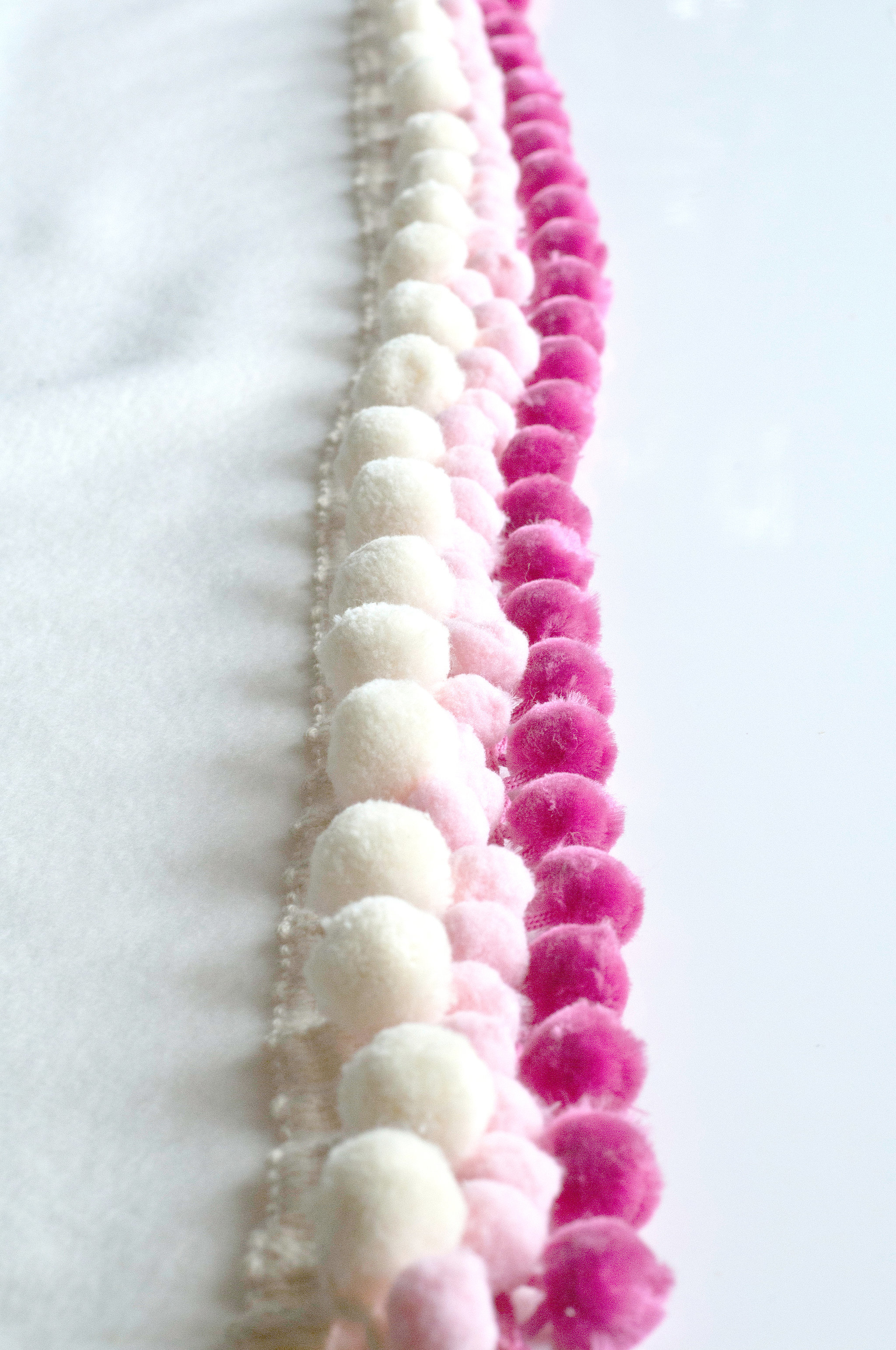 Flip the fabric over and press with a hot iron over a clean cloth for 10 seconds, securing the glue. Continue working to the other end of the blanket.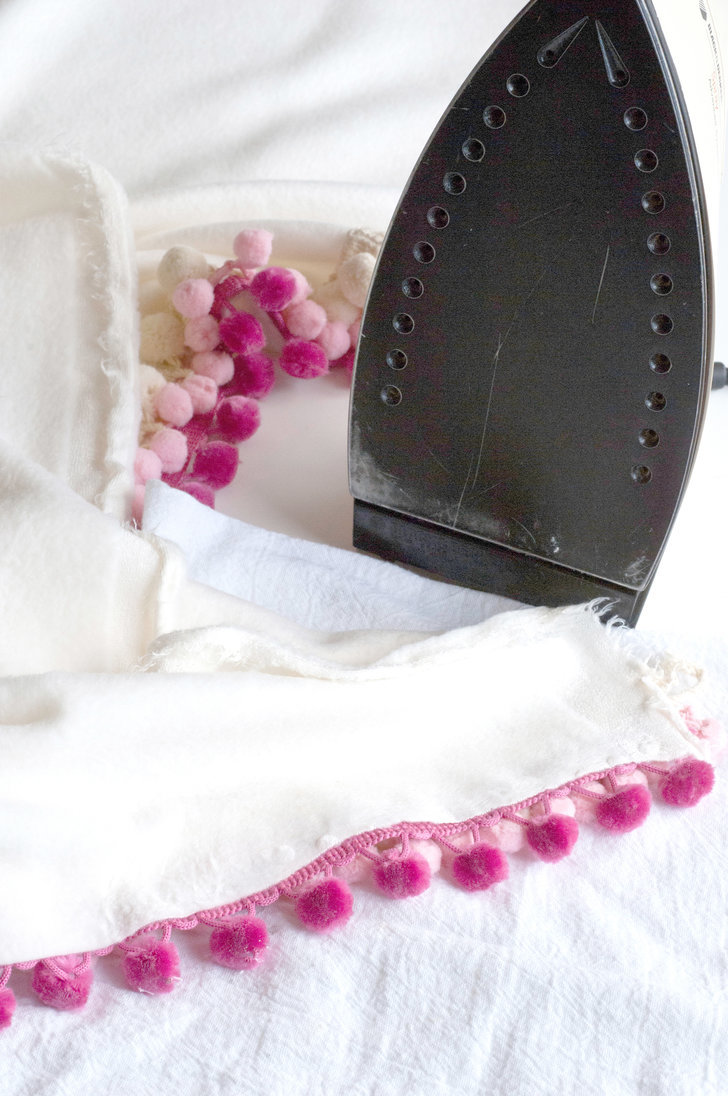 Repeat steps 1, 2, and 3 on the opposite side of the blanket.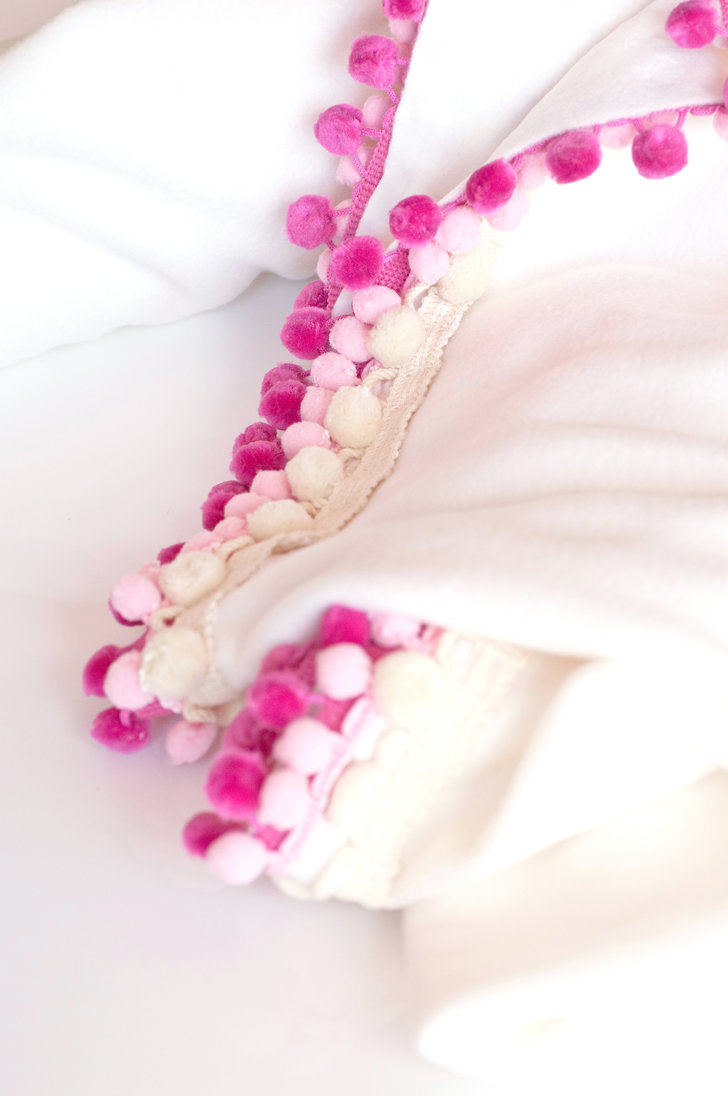 Your pretty pom-pom throw blanket is finished! Toss over the side of your couch or use as an accent layer over your duvet.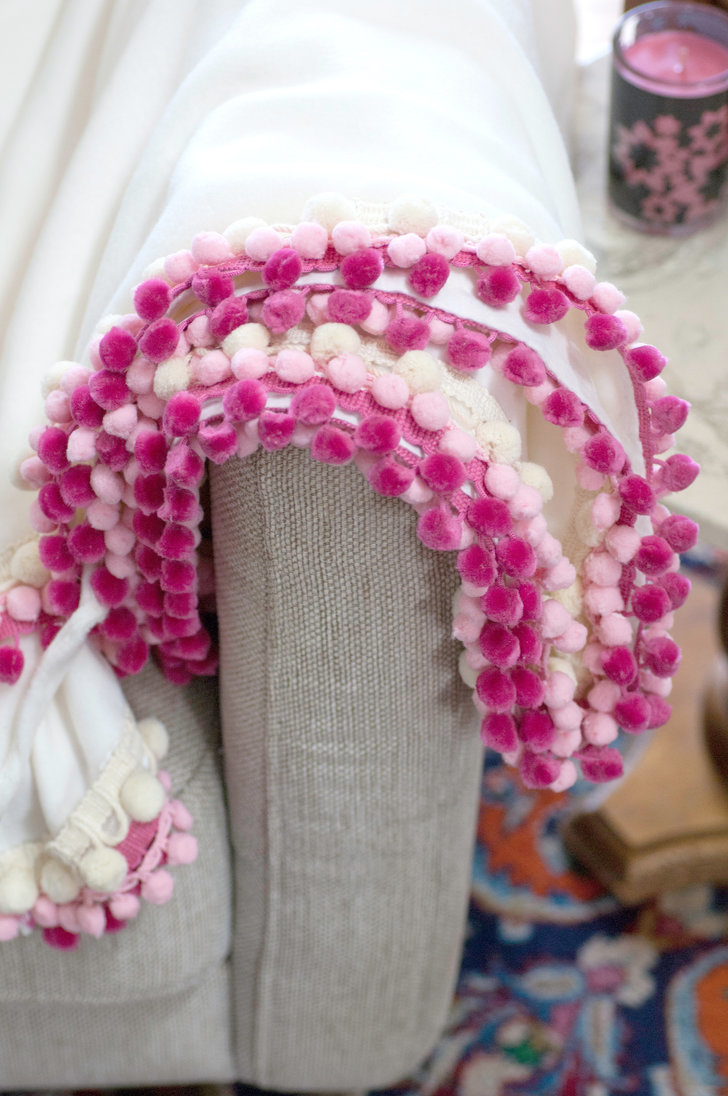 More from Unstopables.
Image Source: POPSUGAR Photography / Sarah Lipoff