DIY Soup Can Craft Idea
Transform a Soup Can Into a Cool Container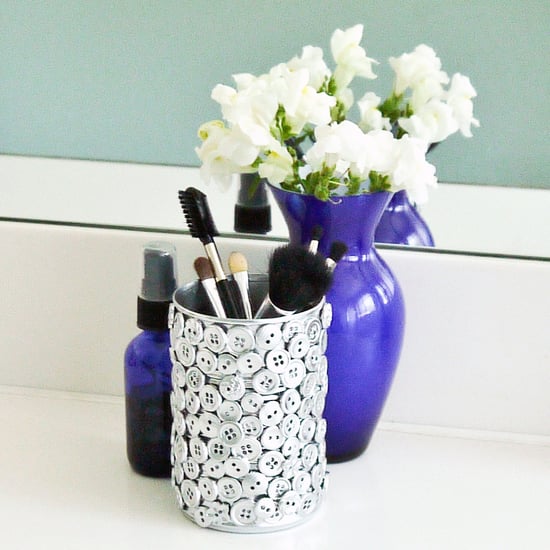 Instead of tossing your soup can into the recycling, give it a cleaning and use it for making this cool container perfect for holding makeup brushes or pens and pencils on your desk. Use old buttons and a bit of spray paint for a really pretty finished look, and you've given that can a new life. Here are a few tips for making your own cool container:
After removing the lid from the can and giving it a good cleaning, use a bit of sandpaper around the rim to remove any sharp edges.
Along with giving your soup can new life, this is an awesome project for using all your old buttons. And it doesn't matter what color or shape they are! Get out your glue gun and attach the buttons in a random design, or create an organized pattern.
Take the can outdoors or to a well-ventilated area and give it a spritz of spray paint, inside and out. You can use your favorite color, or go chic with white or silver. Once it's dry, touch it up with additional spray paint as needed.
Fill your new button container with your favorite essentials, and enjoy how it looks displayed in your home or workspace.