DIY Stamped Gold Wrapping Paper
This Chic Printed Wrapping Paper Will Wow Everyone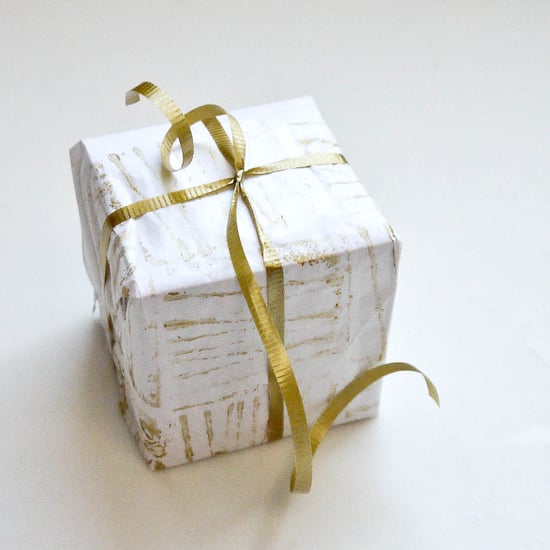 Use regular sheets of white tissue paper or upcycle a brown paper bag into this chic printed wrapping paper that makes any gift just a little more special. And you only need a couple of basic materials for crafting this pretty paper. Make it even better by tailoring the paper around the special event or holiday by using colors that coordinate.
Keep reading for the directions.
What You'll Need:
Tissue paper or a brown paper bag
String
Scissors
Small box
Clear tape
Paper towel
Paint
Toothpick
Directions:
Select a small box to use for making the wrapping paper. A jewelry box works really well, and it can be square or rectangular. Cut out a four-foot length of string, and tape one end to the box. Now wrap the box with string, crisscrossing the length, and then tape the other end to the box.
Place a sheet of tissue paper on your work table or remove the handles and cut open a brown paper bag, and then create a stamp pad for the project by folding a sheet of paper towel in half and in half again. Squeeze a drop of paint on the paper towel, and gently stamp the box into the paint and then onto the tissue paper. Create a pattern, or simply stamp in a random design. Use the toothpick to separate strings if they clump together.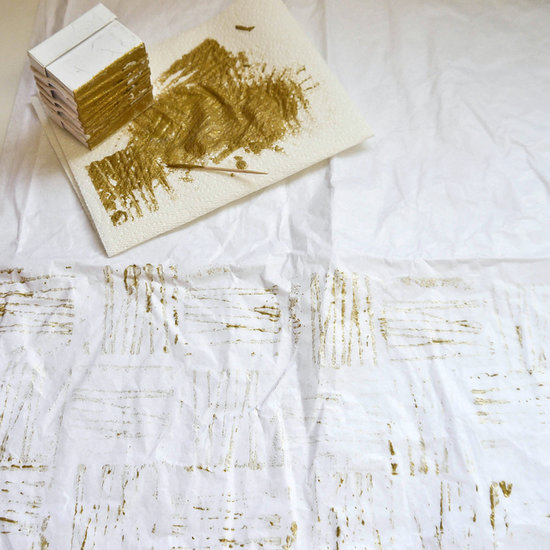 Once the paper is dry, it's ready to use for wrapping! Need a bit of gift-wrapping assistance? Check out these easy directions for wrapping like a pro.