DIY Wine-Cork Keychain
Perfect For Vino-Loving Dads: Wine-Cork Keychain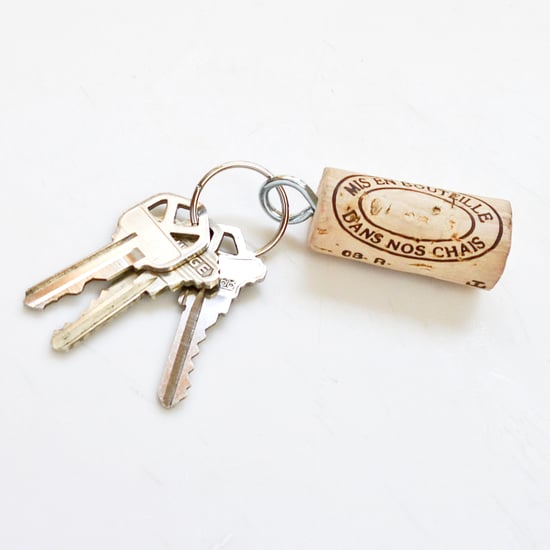 Don't toss that wine cork! Use it for making a simple keychain that makes a great gift. And this quick DIY costs hardly anything to make. With Father's Day right around the corner, this cork keychain would make the perfect gift for vino-loving dads. Here's how to make one:
Purchase 1 3/16-inch screw eyes and key rings for a few bucks at your local home goods store, and you're ready to get started.
Simply center the screw eye at one of the ends of the wine cork and twist until it is secure.
Thread the keychain through the round, and you're finished. And what's really cool about this keychain is that it floats!