DVD Votives
Upcyle Old DVDs Into Shiny Candle Votives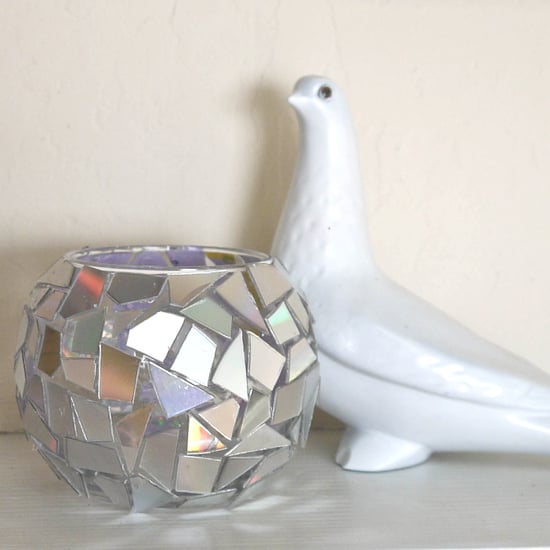 It's the time of year to get rid of the old and ring in the new, which means that stack of old DVDs has to go. Instead of dumping them at Goodwill, get crafty and make things sparkle around your home. From using to make glittery candle votives to shiny wine bottles, once you get started, it's hard to stop! Seriously, it's this easy:
Start by cutting up your old DVDs into small shapes. You can try to keep them all unified or make lots of different shapes.
Now use your trusty hot glue gun to adhere the cut-up DVD, shiny side out. Think of it as a fun mosaic project!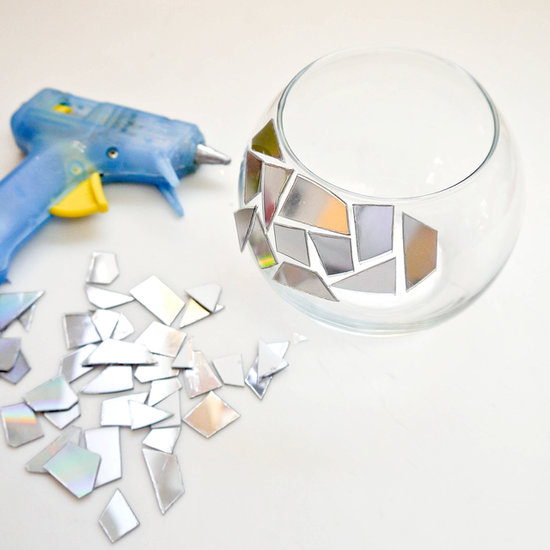 Keep glueing until you're finished, and then enjoy the sparkle.