Do You Buy Things on the Airplane?
Do You Shop From the Airplane?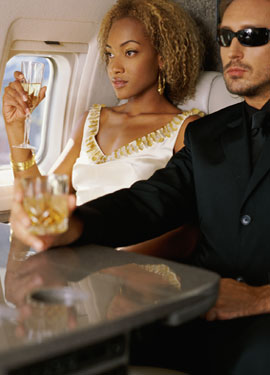 Without fail, I find myself thumbing through the Sky Mall catalog on flights. Do I really need a portable wood burning hot tub? Um, no. (Note: If you do, here it is.) But there's still something about scanning even the more reasonably priced products amidst the outrageous.
Then what about the other seatback pouch mainstay on international flights: the duty-free catalog? Though started inside an airport, when the flight attendants come through the cabin shilling the products offered onboard (to be picked up at the gate), are you ever tempted to buy something at the last possible moment, do you limit yourself to snacks and drinks, or do you keep your wallet safely, and savvily, stowed?