Do You Spend More in the Summer?
Your Two Cents: Are You a Summer Spender?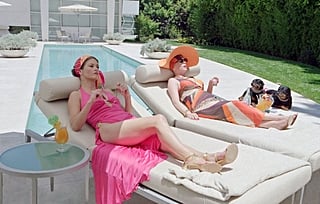 After tracking my spending after the long weekend, it's time to rein the budget back in. With cocktails, dinners out, and festivities all around it's easy to give into a few indulgences. Happy hour, pedicures, Summer dresses — Summer months can also mean Summer cravings and we may stretch our budgets to meet travel plans, weddings, parties, and our wardrobes.
Still, for some, Summers can be more low maintenance. For one, you may be saving on utilities if you're not relying on AC. Maybe you're working out outdoors, hiking and running and ditching your gym membership for the Summer months. It's always a balancing act, but sometimes, seasonal demands, or lack of demands, can really affect the way we spend. So, tell me, are you likely to spend more during the Summer months?