Drawbacks of Performance Reviews
Are Performance Reviews Helping or Hurting Your Workplace?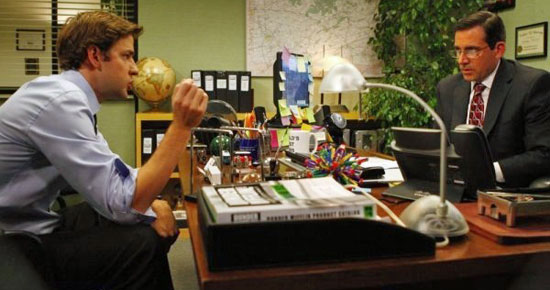 We already know that working overtime can be bad for your health, but burning the midnight oil isn't the only potentially hazardous thing about your work environment. The New York Times' Tara Parker-Pope calls out a couple other factors that contribute to major workplace stress: bad managers (duh) and performance reviews (huh?). To find out how, keep reading.
As Parker-Pope and a host of researchers point out, bad bosses and bad reviews basically go hand in hand. Performance reviews are biased, dependent almost entirely on your direct supervisor's opinion of you. As an employee, it can be hard to distinguish between professional and personal criticism, and bad managers only blur this line further.
I had one horrible boss tell me in an annual review that I wasn't flexible enough in the face of change. When I asked him to give me an example of how I'd been resistant to change at work, his response was, "Well, I guess this doesn't really affect your performance at work. Think of this more as life advice." Um, thanks, but no thanks.
What are your feelings on performance reviews? Do you think they're hopelessly subjective, or can they be valuable coming from the right source?