Dry Cleaning Dos and Don'ts
Dry Cleaning Dos and Don'ts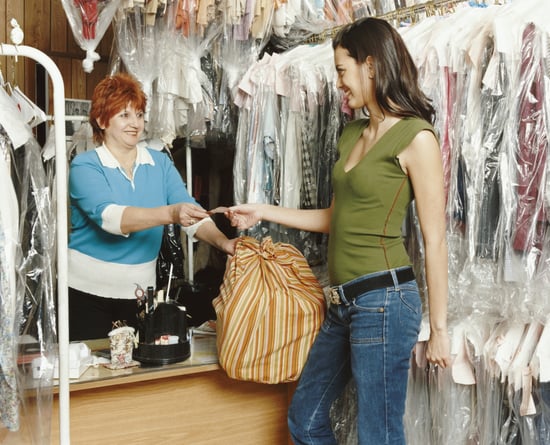 Tough-to-clean sequins and silk shine this time of year, which means regular trips to the dry cleaners. Since the fancy fabrics tend to be used for more expensive items, it's important to care for them correctly. Keep your party wear in celebratory shape by following these essential tips.
Don't bring a giant basket of inside-out items into a random cleaners. You should research beforehand to be sure that the business is reputable and well-established.
Do take stock of your clothing before making the trip. Check to see that all items are right-side-out, yes, but also inspect the tags and take note of any special care instructions.
Don't simply drop your bundle and go. Sure, you have plenty of other things on your to-do list, but it's worth taking the extra time to confirm that your clothing is tended to properly.
Do get to know your dry cleaner. Spend a few extra minutes talking to the person in charge to discuss any concerns and ask about available deals that may cut costs.
Don't shove your ticket to the bottom of your purse. It will inevitably fall into the deepest depths of your bag where the gum wrappers reside until you throw it all away a few days later.
Do keep the ticket in your wallet. Leave it in a place that you look through daily so that you remember to pick up your order on time. If you leave your clothes at the cleaners for too long, you run the risk of pieces getting lost.
Don't immediately hang the clean clothes in your closet. Yes, it's annoying to deal with the plastic wrap, but dry cleaning is a chemical-filled process, and you'll be exposing those chemicals to the rest of your wardrobe.
Do remove the wrap right away. Once the items are uncovered, slide them onto your own hangers and hang the pieces in an area with regular ventilation. It's important to let the clothes air out to ensure that the fabric is chemical-free and ready to wear.