Dutch Towns Pay For Unemployed Women to Get Makeovers
Dutch Towns Make It Policy to Find Broke Women Sugar Daddies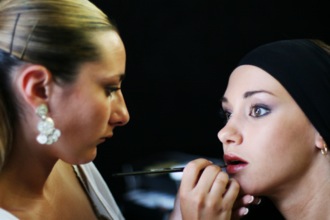 Leaders in three Dutch towns hope makeovers and marriages will help the government's bottom line. A new program uses taxpayer money to finance beauty transformations for single, unemployed women hoping that they will soon find a husband who can support them. Once the women are married, the idea goes, the towns will no longer have to hand over welfare.
The councils figure that if they can get 70 women married, they'll save almost $500,000 in welfare payments. In order to save that money, they're spending money — about $1,500 for each woman to get a new hair and beauty look, fashion tips, a life coach for dating advice, and a spot on a matchmaking site. They'll also have professional head shots taken. The program targets women, but men can apply too.
Apparently spending money on job training or educational programs for these unemployed women was too obvious. But the geniuses behind the idea do hope makeovers will help the ladies in their job searches too — because telling a woman she needs a man to support her will totally make her more confident and ambitious.