Eco-Friendly Gift Wrap Ideas
19 Ideas For Greening Your Gift Wrap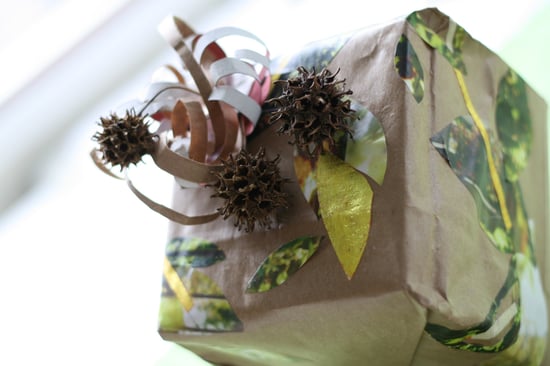 For a devoted recycler, Christmas can be downright painful, with its piles and piles of wrapping paper, discarded holiday cards, ribbons, gift tags, and of course, the now-dead Christmas tree. Luckily, getting creative with your gift wrap can result in eco-friendly — and clever — ideas. Below are 19 ideas — some super earth-friendly, others just a little — to get your creative gift wrap going.
Upcycle paper grocery bags as gift wrap and decorate with natural materials.
Print out old family photos, wrap a box lid, then reuse the box year after year.
Make gift tags by cutting last year's Christmas cards into fun shapes.
Save your turkey's wishbone and make this gold wishbone DIY as decoration.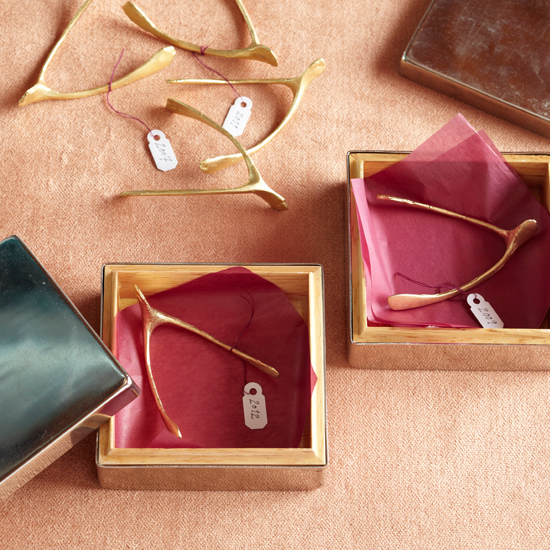 Wrap gifts with items you'd normally discard: Bubble Wrap, shopping bags, newspaper.
Make gift tags out of old playing cards or baseball cards.
Use an old map as wrapping paper and mark the recipient's hometown with a paint pen.
Read on for 12 more ideas.
Let the wrapping also be a gift! Ideas include small purses, tote bags, sports bottles, dish towels, baskets, and flowerpots.
Invest in reusable containers like fabric bags and tins.
Gift a plant and wrap it in a burlap bag.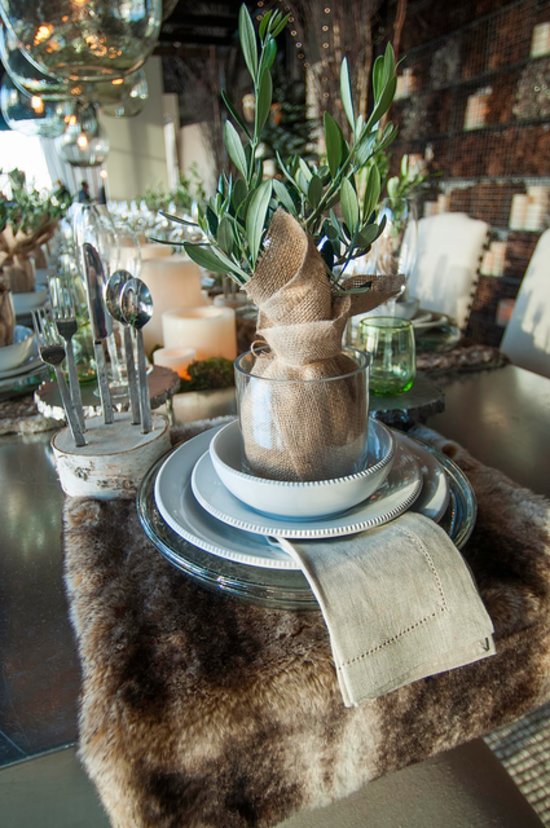 Wrap gifts in kraft paper and use a paint pen to decorate with "bows," gift tags, and other designs.
Identify the gift with a personalized Christmas ornament instead of a gift tag.
Let the decoration be part of the gift. Think ornaments, jewelry, small toys, pencils, and headbands.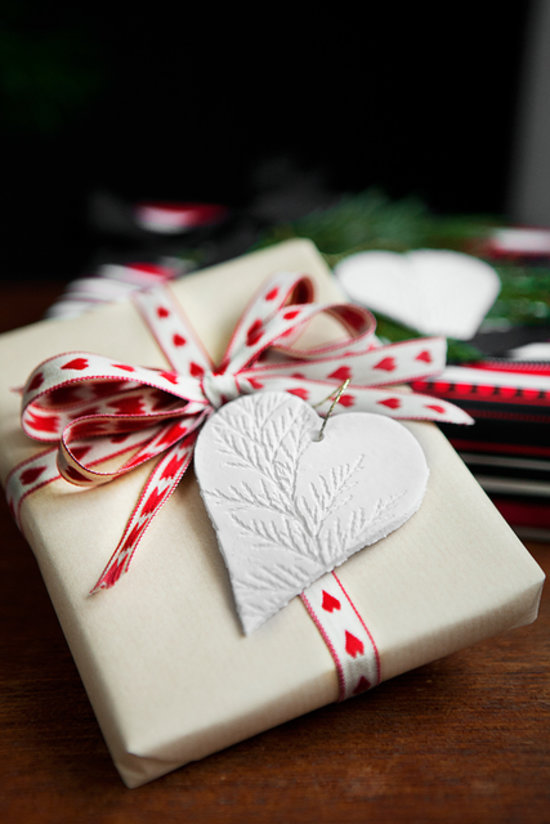 Save pretty boxes from previous purchases and wrap them without paper. Candle boxes are great for this!
Make a tower of gifts with a single tie and tag: this is a good way to present related gifts, like parts of an outfit.
Use stamps on kraft paper instead of gift tags.
Choose one gift wrap for each family member, eliminating the need for tags. Don't reveal which paper corresponds with which person until it's time to open!
Wrap gifts of towels, napkins, or handkerchiefs by simply tying them with a satiny ribbon or raffia.
Package small gifts in a mug: a "boss" mug with PayDay candy bars, a sports mug with envelopes of Gatorade, a college mug with pushpins and pens and gift cards, or a sport team mug with tickets to a game.