Epic Win Productivity and Chores App
Epic Win Productivity App Makes Chores Fun
When you're faced with a mound of chores and mile-long to-do lists, it's not uncommon to want to run and hide. Who actually wants to take time out of their nice Summer day to pay bills and do laundry, when there's so much other fun stuff you could be doing!? Thankfully, there's a new iPhone app that not only helps you get productive, it makes chores fun.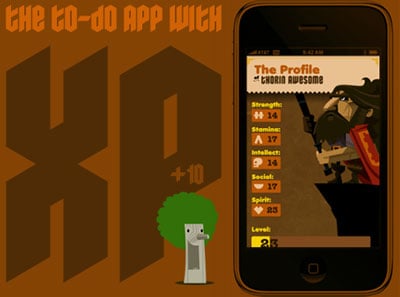 Called Epic Win, this app helps motivate you to tick off your to-do items by challenging you in role playing game format. Choose a character to play, add in your nasty chores that must be done, then play on! You earn points and experience for every chore finished, which allows you to move ahead on your "quest" to dominate your to-do lists, level up your character, and even win in-game items. I can't think of a better way to wean myself off of my gaming console on a Saturday morning than to take a new game along with me while I grocery shop, hit the gym, and yes, even wash my socks. Epic Win isn't quite ready to be unleashed yet, but look out for it in the iTunes store soon.
While you're waiting, the trailer for Epic Win is pretty much a big WIN on its own. Check it out after the jump.