Facts About Lexus's New and Super Exclusive LFA Car
How Money Are You: Lexus's New and Super Exclusive LFA Car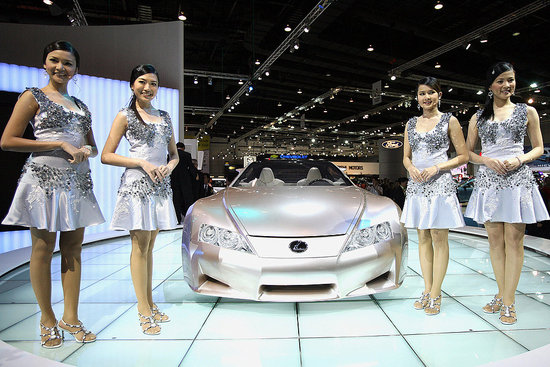 The American International Auto Show took place in Detroit this week and one fancy set of wheels got attention for its catchy and spendy selling points. Dubbed the "two-seat supercar" by Lexus, the LFA is a sharp contrast to popular and comparatively inexpensive hybrid and smart vehicles and surely isn't aimed at those of us who are still upset by how much we spent on gas in 2009. What do you know about the ride? Take the quiz and find out!
How Money Are You: Lexus's New and Super Exclusive LFA Car
Can you guess how much the Lexus's LFA "supercar" costs?