Failed Business Names
Unbelievable Business-Name Fails — Real and Fake
You're not the only one reeling over the news that Blockbuster will be shutting down all its stores. But instead of mourning, we must think of all the good times (shout-out to those nights spent browsing VHS rentals with a pack of Twizzlers in hand) and, of course, find the humor in it all. Thanks to the Comedy Central show Midnight, the Twitterverse has been coming up with other businesses that will never succeed, Blockbuster-style. The names are fake, of course, but lo and behold: we also found some real-life photo examples that are just as cringe-worthy. See 'em to believe 'em.
Real: Hitler
No joke, the owner thought the name was catchy.
Fake: Foot Licker
Foot Licker #FailedBusinesses @midnight

— Jensen Karp (@JensenKarp) November 7, 2013
How's that for an icky visual?
Real: Dr. Siegal's Cookie Diet
Cookie diet = worst idea ever.
Real: Herpes Pizza
#FailedBusinesses pic.twitter.com/TQ1f5bIeby

— r.h. Sin (@byRHSin) November 7, 2013
Can we please find the person responsible for this?
Click for more #failedbusinesses!
Fake: Bed Bugs and Beyond
Bed Bugs and Beyond #failedbusinesses @midnight

— Paul DeBron (@MiltSeagull) November 7, 2013
Bed bugs are never funny — except in this case.
Real: Pho King
Someone thought really hard about that one.
Real: Stubbs Prosthetics & Orthotics, Inc.
Oh boy.
Fake: Break-a-Bear Workshop
Break-A-Bear Workshop #FailedBusinesses @midnight

— @midnight (@midnight) November 7, 2013
More for parents than for kids.
Real: Phat Cribs Realty
Only for people who dreamt of being on MTV 10 years ago.
Real: Teacher's Touch Day Care
YIKES.
Fake: Crate and Bowel
Crate and Bowel #FailedBusinesses @midnight

— Ben Kronberg (@benkronberg) November 7, 2013
Gross and good at the same time.
Real: Just Wallpaper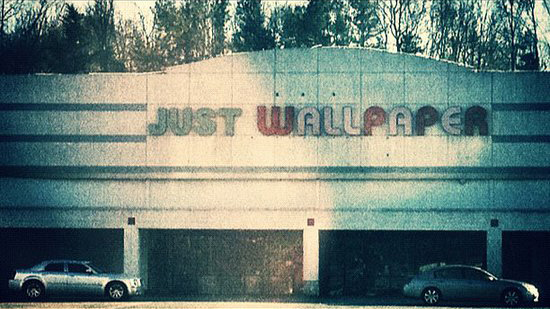 Aka a recipe for boarded-up windows.