Fear of Failure
Power Women Say Failure Isn't a Dirty Word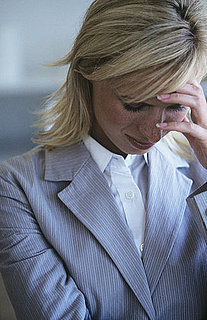 Failure doesn't have to crush you, it can even make you stronger. It's OK to fail as long as you learn from it, CEO of VMware Diane Greene said last night at a Women 2.0 event. It's a line that I've heard from many powerful women: don't be afraid of failure. In fact, the queen of fantasy, J.K. Rowling, said in a Harvard commencement speech two years ago that "rock bottom became the solid foundation on which I rebuilt my life." You're only selling yourself short if you play safe your whole life because you're too afraid of making a mistake.
It's refreshing to hear this, because we've all been taught that failure is a dirty word, and we're mostly driven by our fear of doing something wrong. In fact, even science agrees with this — research from MIT says that we learn more from succeeding rather than failing. However, I don't think that's true for every scenario, and I think it's ultimately up to us to reap the benefits and learn from our failures. Sugar readers seemed to agree with this, and 76 percent of them said on a TrèsSugar survey that they have learned more from their mistakes than their wins.
You don't have to be a CEO of a company or a billionaire author to make mistakes; it's something that everyone inevitably experiences in their life. It can be a time when you're stretched at work with too many meetings or are struggling to graduate from school. Or maybe you're feeling overwhelmed by a massive credit card debt. Just take a deep breath and take a page from these power women — pick yourself up and get going, and see these blunders as a learning experience.