Features of Southwest's New Rapid Rewards Program
The Pros and Cons of Southwest's New Frequent Flier Program
While many airlines' frequent flier programs allow you to collect miles, I've always liked Southwest's simple flight-based program, where one flight meant one credit, no matter how short or long. Now, however, the budget airliner is trying its hand at a system where you earn more points for more expensive tickets.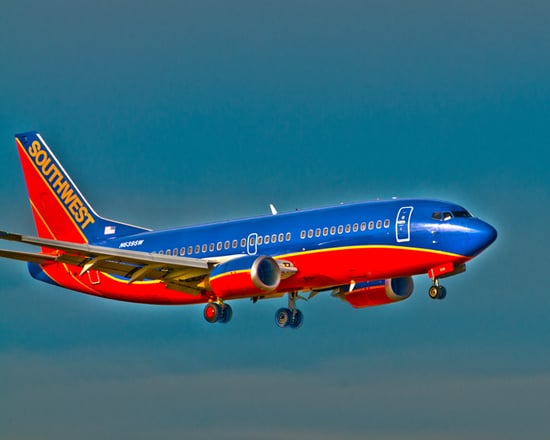 The new Rapid Rewards program, which launches in March, converts dollars spent to points, which can be redeemed for any available seat the airline offers. Want to know the pros and cons of the new program vs. the old credit system? Check out more details after the break.
The new system means that the pricier Business Select tickets earn more points per dollar than the nonrefundable budget fares. Good if you take a lot of work-expensed business trips, but much different than the "all flights are equal" simplicity of the former program. I'm used to converting several short cheap trips into one free cross-country flight, so I'm hoping I can still do that with the points while only buying the cheapest options, especially since the system is optimized to convince you to spring for the more expensive fares. But I am excited that, much like other frequent flier programs, you'll be able to redeem points for non-flight items like hotel stays, cruises, and car rentals (and not to mention international flights!) with the new program.
I'll be sad to see the old credit system go away since it seems a lot simpler to use, but with more ways to redeem points, no blackout dates, and better expiration policies I'm interested to see how this new system will affect my budget travel plans. What do you think about Southwest's new frequent flier program?
Source: Flickr User BFS Man