Festive DIYs
The Most Festive DIYs For the Holiday Season
Celebrate the season with DIYs that make your space so festive. And thanks to upcycling savvy items, these projects basically cost nothing to make. Check out this collection of wonderfully festive DIYs, from beautiful wreaths to pretty votives.
Adorable Ornaments That Double as Gift Tags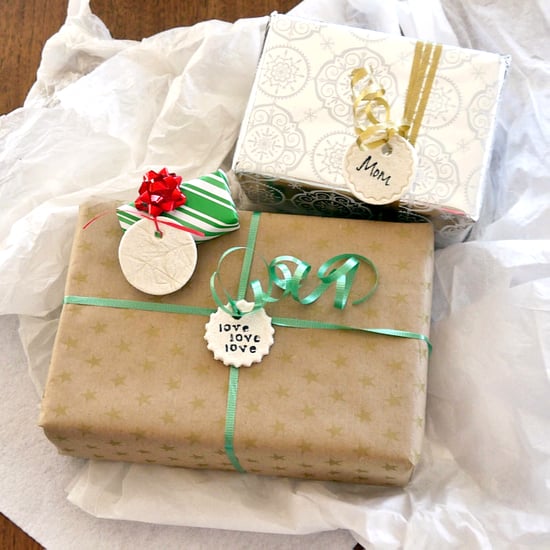 Only a few ingredients are needed for making these cute salt dough gift tags that look lovely adorning wrapped gifts.
Sweater Holiday Trees
No need for a big space for a tree this holiday season — simply make one of these cute mini trees with the help of an old sweater.
Winterized Wine Bottles
Put wine bottles to good use and give them a Winter's touch with the help of spray paint and Epsom salts. Pop a few twigs in the bottles for hanging ornaments, and you've got instant holiday cheer. Check out the easy directions.
Holiday Bunting
All you need is some burlap and a little patience to make this chic holiday bunting that can be hung on your mantel or even on a feature wall in your home.
Upcycled Winter Wreath
Make use of all those white plastic bags under your sink and DIY this really pretty holiday wreath.
Hot-Glue-Gun Snowflakes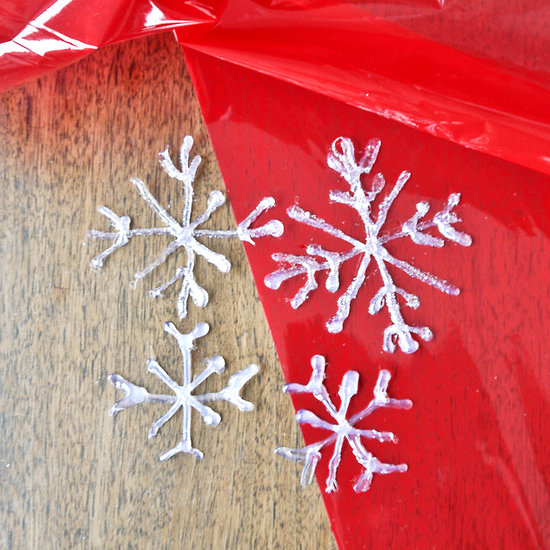 All you need is a hot glue gun and a steady hand to make these hot-glue-gun snowflakes that makes any space festive.
Sparkling Plastic Animals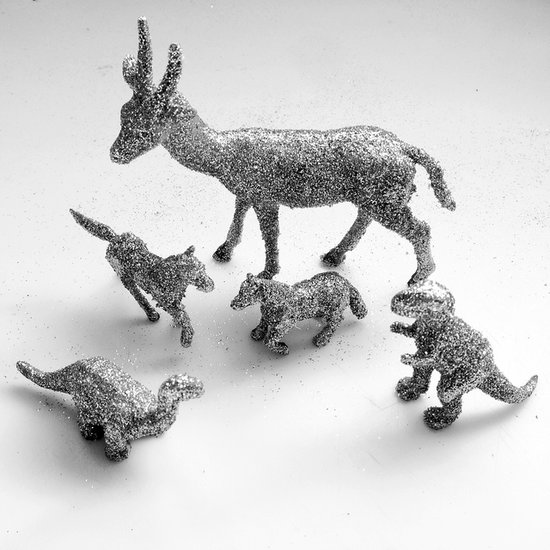 Pick up dollar-store plastic animals and make them sparkle with this easy DIY.
Wineglass Dioramas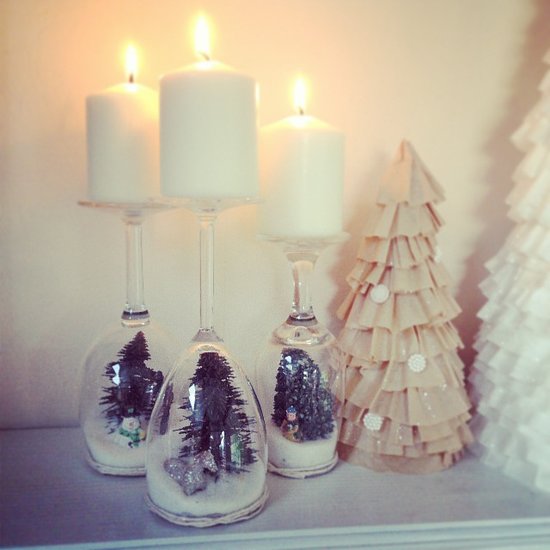 Head to the dollar store for wineglasses and mini figurines to DIY these adorable snow globes that double as candleholders. And you can even make an unbreakable version for your niece or nephew.
Coffee Filter Christmas Trees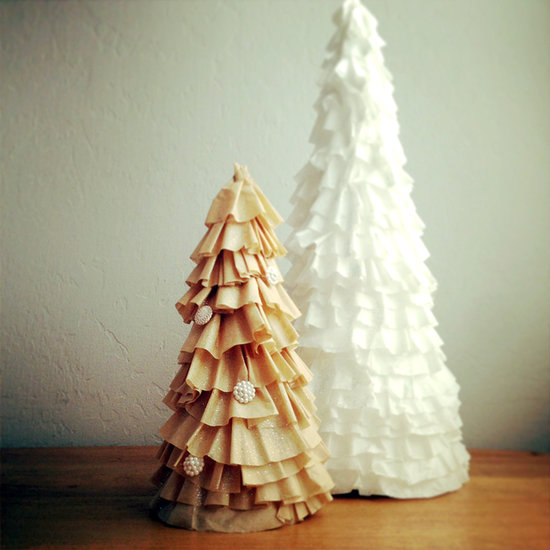 Transform coffee filters into pretty holiday trees that look lovely adorning tabletops or living room mantels.
Gift Card Snow Globes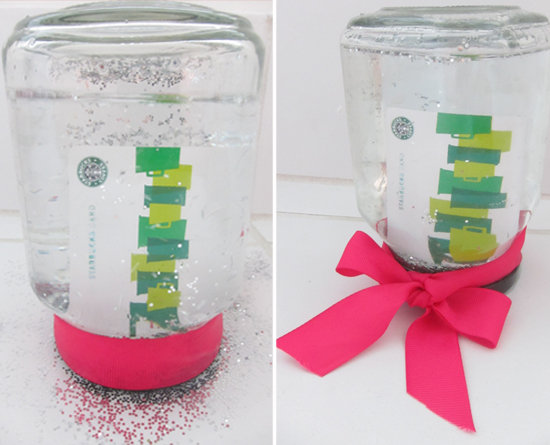 Make giving a gift card fun with a snow globe that makes good use of an old glass jar.