Free and Fun Weekend Activities
Your Guide to Enjoying a Money-Less Weekend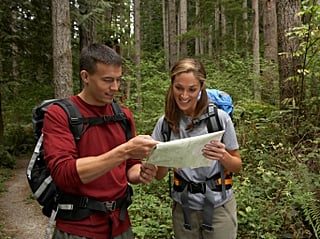 I know what you must be thinking, how in the world am I supposed to not spend any money this weekend? And no, you don't have to stay in all weekend, isolated, watching Law & Order reruns, and eating scraps from your fridge (although a leftovers party is a fun idea!). Here are some exciting free things to do this weekend.
Take a Hike: There's nothing like a walk to clear the mind and enjoy a breath of fresh air. Make plans to take a walk in a park or go to hiking trails nearby. It's also a great way to wind down from the hectic work week you had — scientists found that viewing bits of greenery is really good for relaxation. Having gone away on a weekend recently to greener pastures, I can truly attest to that!
Free Apps Galore: Use the downtime this weekend by exploring the apps world and taking advantage of all the free apps available. I'm seriously loving some I recently downloaded on the phone, and I'm going to use the free time to look for more. My favorite ones that help me save money include KiK Messenger for free texting, Tip and Split for easy tip calculations, and Cheap Gas!, an app that looks for the cheapest gas rates near you. My other freebie favorites: Casa's home decorating apps and Geek's top 10 free iPad apps.
Animal Time: I don't have my own pets here with me, but I love animals. I spend my days cooing over the adorable pictures over at PetSugar, but sometimes pictures aren't enough. Get your animal fix by either offering to pet sit for a friend or volunteering at an animal shelter.
For more fun free stuff to do this weekend, read on!
Free Gym Trials: Everyone loves freebies (check out how popular our The Freebie Suite group is), so get a free trial at a gym or a yoga class you've been wanting to try. Hey, if a blogger Julia Neyman can survive off of free gym passes for a year, I'm sure you can find a suitable one for the weekend!
Blogging to Your Heart's Content: I love blogging. I know you must be thinking, well duh, that's what you do. But I truly, truly love blogging and I even do it for fun during my spare time as well. Blogging is a great way to spend the weekend, because you spend time doing research by reading articles, which will enrich your brain, and it can also be an outlet for your frustrations. Pick a topic and start blogging away!
Upload a YouTube Video: If this guy can get a million bucks just by asking for it on YouTube, and if these YouTubers can make over six figures, think of what kind of potential the video sharing site has for you! Even if you're not looking to make a buck, it's fun to upload videos to share with friends. I have a couple up of my dog, and I love going back to it and watching it over and over again. I have high hopes for him . . . after all if Justin Bieber can launch his career from YouTube, my dog's just a heartbeat away from being the next biggest hit.