It's hard to start a résumé from scratch, which is why the best way to go about creating one is to work off a template. You can get a sample CV from your friends, but there are also a few places online that let you download them for free.
Keep in mind that these aren't perfect, and you should be tweaking them according to your needs. For example, I personally would take out the objective statements that seem to appear in many of these templates. It's also good to change it up, just in case someone else in your applicant pool is using the same template.
Check out some of best templates I've found online when you click on.
Keep It Simple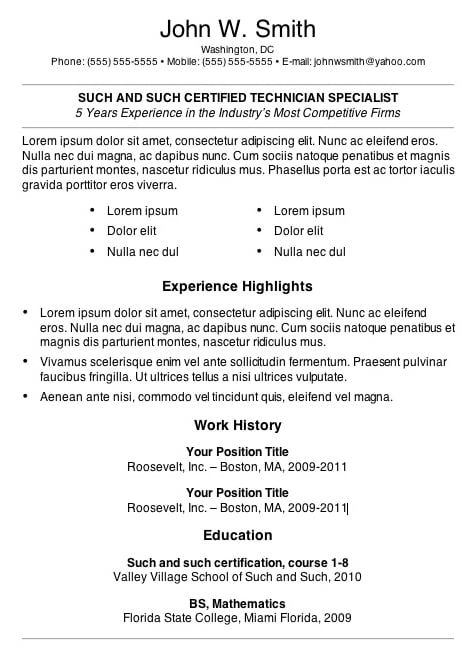 This résumé keeps it simple and classy. It showcases what you truly want recruiters to look at — your CV — and not fancy fonts and graphics that distract.
Download it here [1].
A Touch of Creativity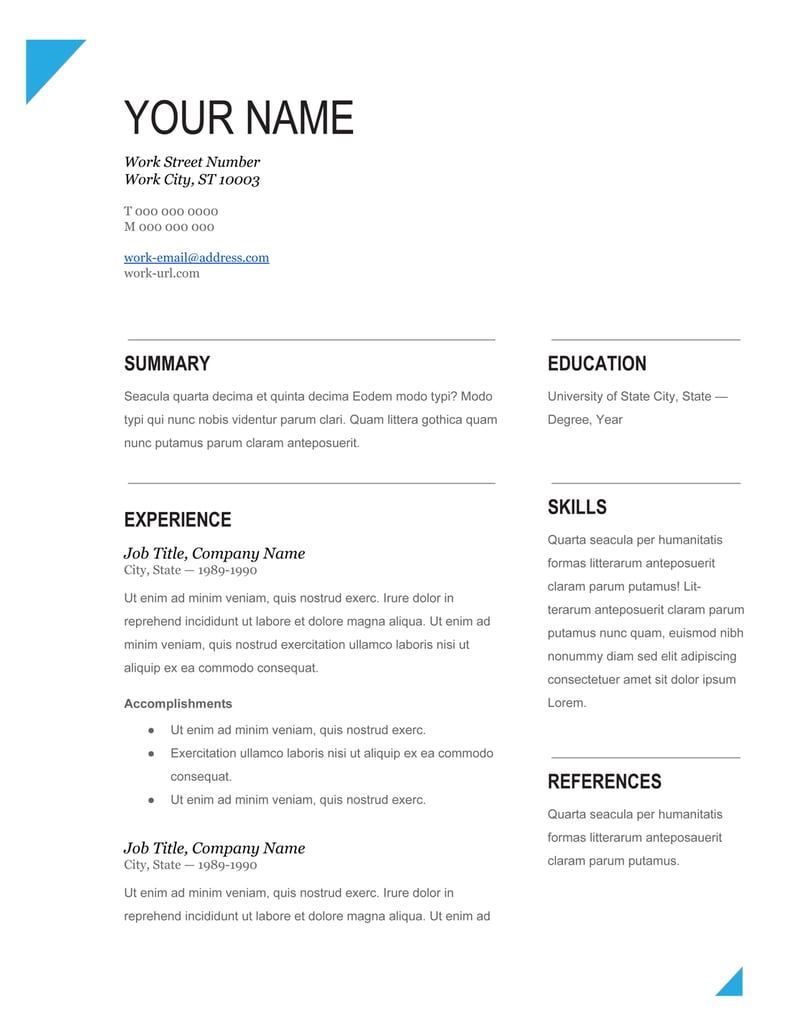 If you like to take the more creative approach but still stick within professional boundaries, then this one might suit your needs. The little triangles on the corners of the résumé will flaunt your artsy side.
Download it here [2].
Get to the Point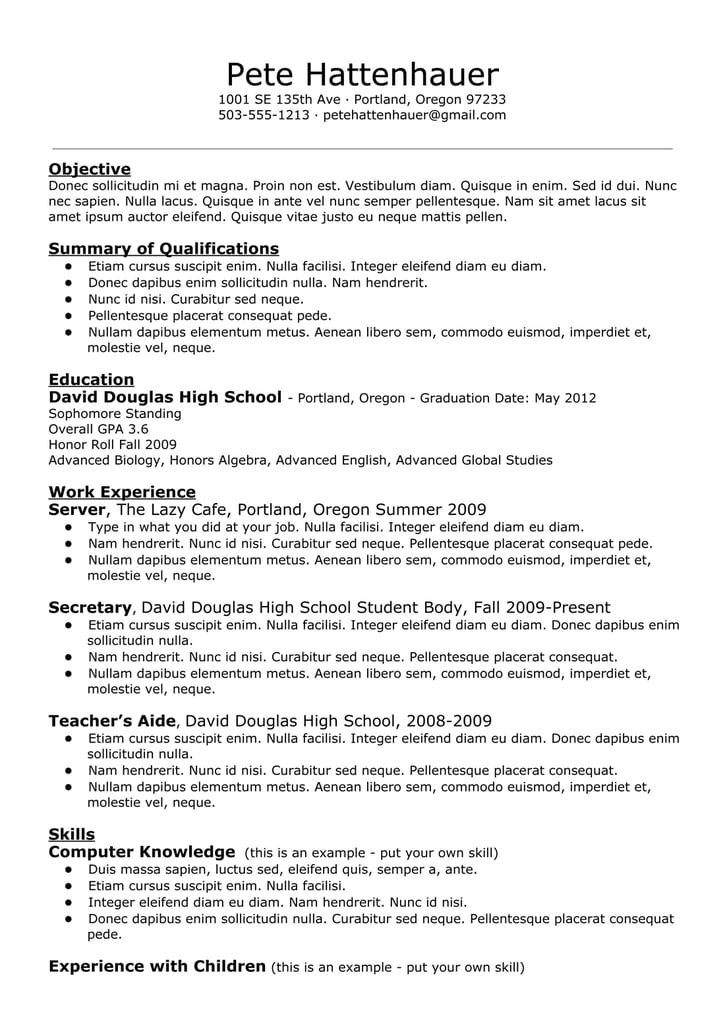 Make the points in your résumé really stand out by bolding and underlining them.
Download it here [3].
Splashes of Red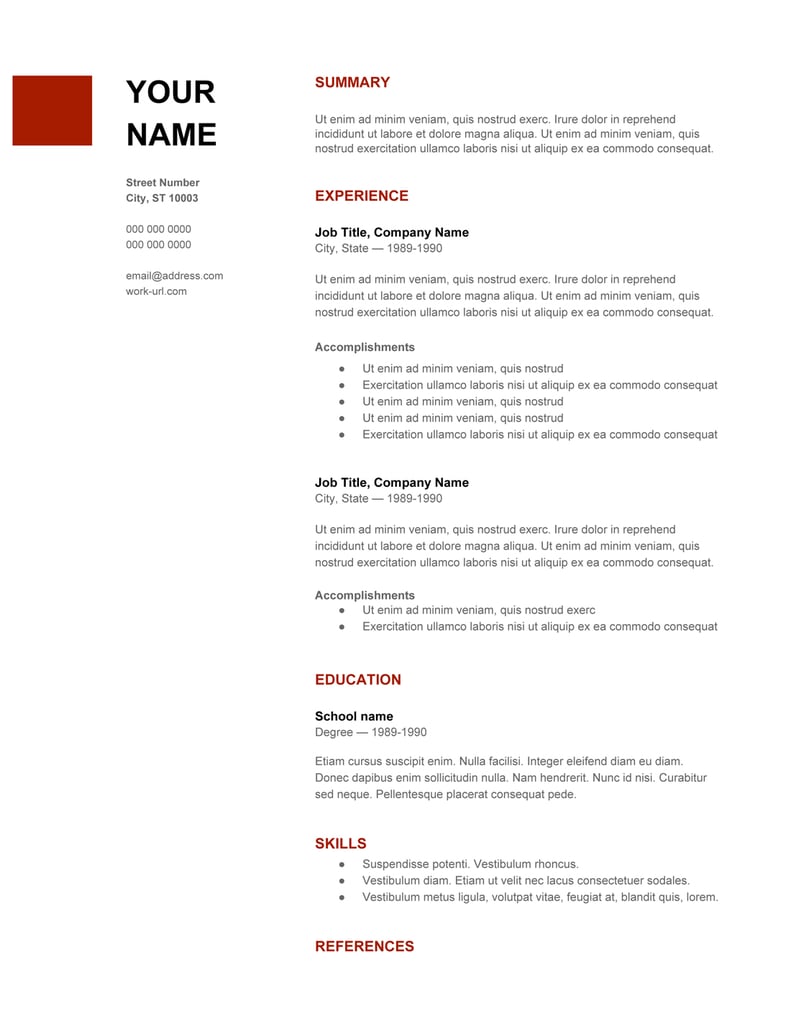 This résumé has bits of red all over it, but not to the point where it's overdone.
Download it here [4].
Blue Modern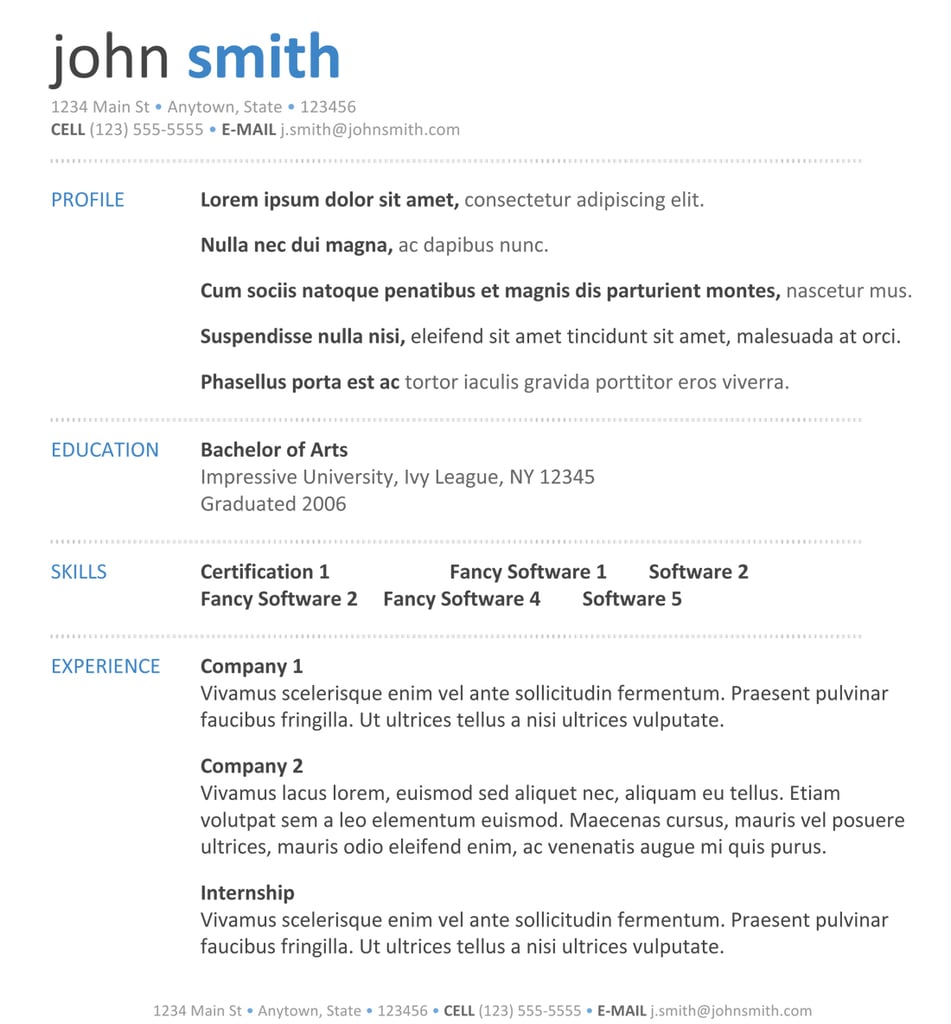 This résumé template has it all — creativity, simplicity, and functionality.
Download it here [5].