Free Things to Do on the Weekend
6 Fun Free Things to Do This Weekend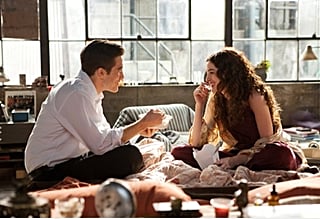 Do your wallet a favor this weekend and give it a break. There are plenty of ways to have fun without spending a dime, so read on for some suggestions.
Create an OKCupid Profile: If you're single and ready to mingle, try going on OKCupid.com to see who's out there. It's free to try and you'll have fun creating your profile. If you're taken, you can attempt to do it for your friend (with her permission of course!). I created a few for friends, and it's always fun to hear their reactions.
Experimental Cooking: Open up a cookbook or search for a recipe online, and try a dish you've never attempted before. Don't have the ingredients? It's your chance to be daring — just improvise!
Send a Postcard: We're so used to receiving electronic messages from our friends and family that it's almost rare to receive physical letters. Take the time this weekend to write a letter or postcard to someone who lives in another city. Bonus points if you create your own postcard.
Weekend Freebies: Thanks to Earth Day and Easter, there is a ton of great deals going on. Get a free tree from Lowe's or do an eco-friendly workshop at Home Depot.
Play With Photography: Whip out your camera or iPhone and start taking pictures around you. It's a great chance to go outdoors for a breath of fresh air and relax at the same time. Play around with apps such as instagram to give your pictures a cool retro look.
Download Free Ebooks: Reading is one of the best free activities, and you don't always have to pay for a book! Find the next J.K. Rowling or Stephenie Meyer at Amazon's free ebook collections.