Free Weekend Activities
5 Things to Do This Weekend That Won't Cost You a Cent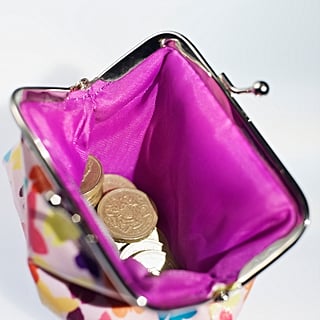 The weekend is a time for fun, but that doesn't mean that your wallet has to go along for the ride. Give your bucks a rest, and consider doing activities that won't cost you any money. After all, the best things in life are for free, right? Get down and frugal with these fun suggestions for Saturday and Sunday:
Watch Some Hulu Videos: You know the hit show that everyone's talking about that you never got to watch? It's time to catch up with the episodes this weekend courtesy of online free video streaming service Hulu. If you want older episodes that you can't find on Hulu, ask a friend to see if she'll share her Netflix account with you and pick a video you'd both love to watch.
Plan a Trip: Ah, I can already feel the beginnings of Summer. You know what that means right? Vacation time! Start making a list of places you want to go to, and do some research on the spots you want to visit when you get there. Check out what the prices are like on Bing Travel or Kayak, and start doing some comparison shopping and look for deals. Keep in mind that the best times to buy your plane tickets are generally on a Tuesday or Wednesday, so be sure to hold off buying anything.
Learn a Language: Have you always wanted to learn French, the language of love? Now's your chance this weekend. If you're looking to learn a language, search the web for sites that will teach you the basics. You can also check to see what language apps are out there in iTunes. There are plenty of YouTube videos and podcasts that people use to teach languages, so be sure to check those resources out.
Read on for more free activities to do this weekend.
Shop Your Closet: Skip the shopping mall and browse your closet instead. I'm sure there are pieces of clothing that have been lingering in the back of your wardrobe, forgotten and neglected. Try to mix and match your clothing to create brand-new outfits for the office or a night out with friends.
Admire Architecture: Get cultural this weekend, and take a look at the amazing architecture in your city. You might be surprised at what gems you'll find in your city. For example, the San Francisco City Hall is actually designed by renowned architect Arthur Brown, Jr., and the building has been featured in many Hollywood films. Get to know the buildings you pass by every day and take for granted, you might be surprised at its beauty after you take a closer look!