Free Weekend Activities 2011-01-29 00:15:00
5 More Free Things to Do This Weekend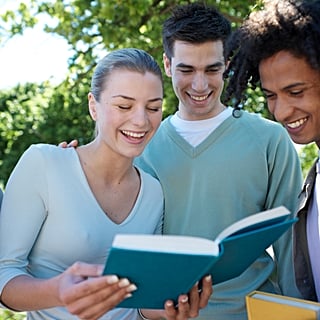 It seems that quite a few of you found last week's guide to free weekend activities useful, so I decided to make five more suggestions for you, because we do all love freebies. Check them out and have a fun money-free weekend!
Join Meetups: Want to make friends with people who share your own interest? Join Meetup.com, a social networking site that helps people meet up in real life. You can choose anything from networking with professionals in your field to meeting up with fellow doggy owners.
Read Books: Hang around a bookstore or a library and take your time to really savor and enjoy a good book. Be adventurous — pick a topic that you don't know much about and start exploring a whole new world you didn't know much about. You can also take the time to reread some well-loved books you have lying around the house. It's amazing how fast hours fly by when you have a book in your hands.
Organize Book Clubs: Loved the most recent book you read? Pass it along to friends and organize a book club so you can gather around and share your thoughts with people who share the same interests. If your pals aren't up to it, organize a book club on Meetup.com or on Facebook.
For more fun things to do this weekend, read on!
Window-Shopping: Sometimes I just love window-shopping with friends and it's always fun to exchange remarks with each other. I actually went bargain window-shopping with some friends last weekend, and it's such a great way to spend time with friends and it can also be a good chance for you to check out new neighborhoods.
Spa Treatments: Don't blow all your cash at a nail salon, trade spa services with a friend. Give a manicure and get a facial in return. Look online for some cool techniques for spa treatments such as massage styles and facial ingredients.
Catch Up With Loved Ones: Been out of touch with a certain someone or someones? Give them a call this weekend to see how they're doing and catch up on what's been going on in your life.