Getting Fired Because of Facebook
Agency Defends Those Who Rant About Work on Facebook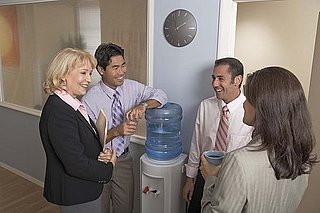 I've mentioned before that social networking and bosses don't mesh well, but if you're the type who loves to vent on social media networks, there is an entity that may back you up if you ever get fired because of a post. The National Labor Relations Board accused an ambulance service, American Medical Response of Connecticut, of an unlawful firing of one of its employees, Dawnmarie Souza, based on her Facebook updates about her boss, reports the New York Times. Frustrated with her supervisor, Dawnmarie posted, "love how the company allows a 17 to become a supervisor" on her Facebook page. "17" is apparently the firm's code word for psychiatric patient.
In Dawnmarie's defense, the board's general counsel, Lafe Solomon, said, "This is a fairly straightforward case under the National Labor Relations Act — whether it takes place on Facebook or at the water cooler, it was employees talking jointly about working conditions, in this case about their supervisor, and they have a right to do that."
Do you think employees who publish negative statements about the people they work with should be protected?