Girls' Night In Ideas: Hair and Makeup Party
Host a Budget-Friendly Night In: Hair and Makeup Tutorials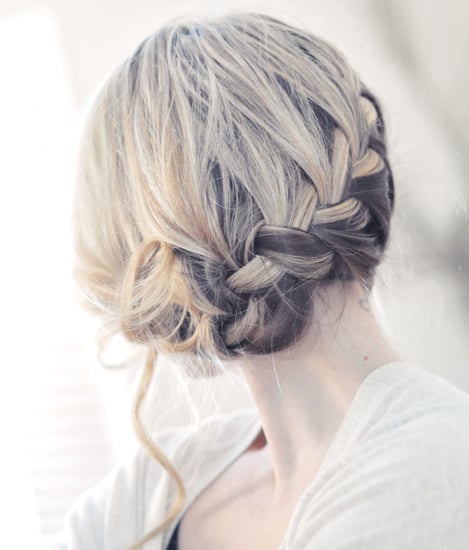 Unless you're a hair or makeup pro, you could probably use a little help from sites like YouTube when it comes to executing flawless beauty creations. You'd be surprised at how much you can learn from a short video tutorial, and it's even better if you can enlist some friends.
This weekend, invite your girlfriends over for a beauty workshop of sorts, and make a night of it. With help from the web and your friends, you'll go from novice to expert in five minutes or less at hardly any cost.
Pick your favorites: When you extend the invite, ask your friends to spend some time browsing hair and makeup how-to videos online and to choose their favorite ones. Better yet, share the links with the group. If everyone knows what look she's going for before the actual party, you can send out an email asking friends to bring certain products that everyone can share, like hair spray.
Figure out the best arrangement: Do you want this to be a party where all of you will try the same look at once? Or will everyone try out individual styles? Depending on the number of friends you invite and their preferences, plan this out ahead of time so everyone can bring the necessary equipment, like laptops and headphones. If everyone is going after the same look, set up just one computer or use cords to hook up your laptop to your TV screen.
Prep your place: If you live alone and only have one mirror to share, consider stopping at a thrift store to pick up a few more for cheap. You can even set up mini work spaces in front of the mirrors for a makeshift salon feel. The same goes for lighting; make sure there's enough of it for everyone to see well. Also remember to stock up on basic essentials like bobby pins and cotton balls.
Set the ambience: This is probably the only time we'll advocate for no music at a party. It can be distracting when you're trying to listen to video instructions, and you don't want to miss an important step because you're belting out the lyrics to "Run the World." Eliminate other distracting elements, like TV.
Document the fun: Once everyone is dolled up, host a mini photo shoot; have pictures printed, and give them to your friends as a gift to remember the night. Or, if you've mastered some skills of your own, why not create your own tutorials to share with the rest of the world?