Giving Presents
Did You Get or Give More This Christmas?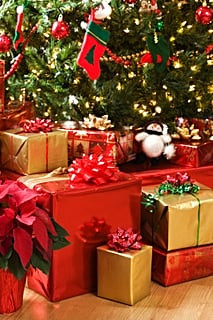 It's hard to put a cost estimation on presents sometimes, because the thought and effort that goes into picking or making a gift can be priceless. The thing is, you don't want to go overboard with buying something that's too expensive or the recipient might feel obliged to return the same favor. And, you have to factor in your personal budget. Therefore it's always safer to go with "experience" gifts, which include handmade coupons for things like a girls' night out or offering to cook meals. Handmade presents are a good choice as well.
But what was this Christmas like for you — do you feel like you gave more than you received, or do you feel that you received more than you gave?