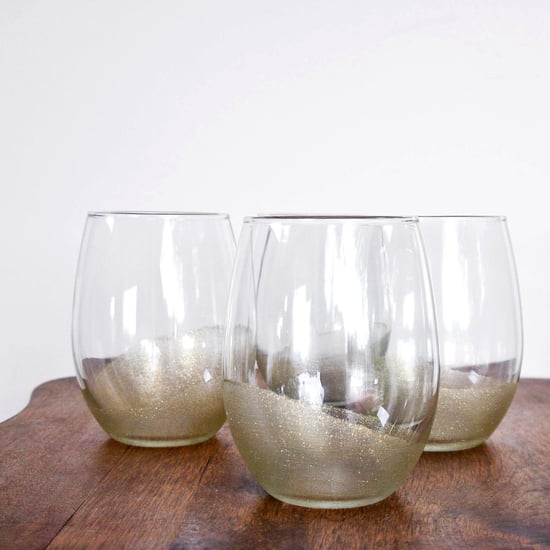 Transform dollar-store tumblers into something so chic with the help of rubber bands and a bit of glitter. Along with being wonderfully sparkly, these glasses are dishwasher safe and can be used for enjoying wine, your favorite cocktail, or even as candleholders. Make a set and keep for yourself or give as a holiday gift. And these budget-friendly creations cost less than $2 each to make.
What You'll Need:
Stemless wine glasses
Newspaper
Rubber bands
Glitter glass paint
Foam brush
Toothpick
Sheet pan (optional)
Parchment paper (optional)
Directions:
Start by removing any stickers [1] from the glasses and wiping them clean. When working with glass paint, it's a good idea to cover your work area with newspaper to prevent any mess.
Position one rubber band around the center of the glass to use as the base for the glass design. A thicker rubber band works really well. You can angle the bands or keep them straight.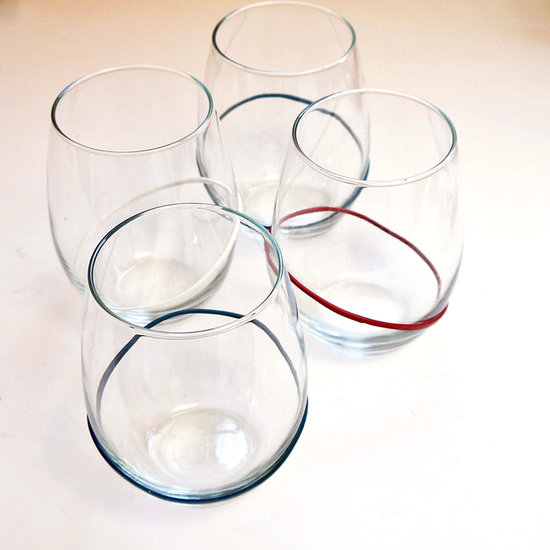 Use a foam brush to gently paint on the glitter glass paint, working in one direction. Be delicate while painting so you don't move the bands. Once the first coat is dry, cover with another layer working in the opposite direction.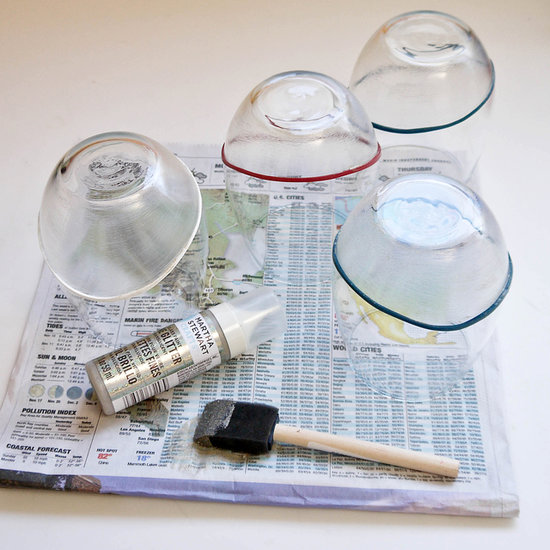 Once dry, carefully run a toothpick along the inside painted edge of the rubber band to help release the rubber band from the glass. Remove the bands, and place glasses on a parchment-paper-covered sheet pan. Place in a cool oven, and then bake at 300˚F for 30 minutes to cure the paint. Or let fully dry for 21 days before popping in the top rack of your dishwasher.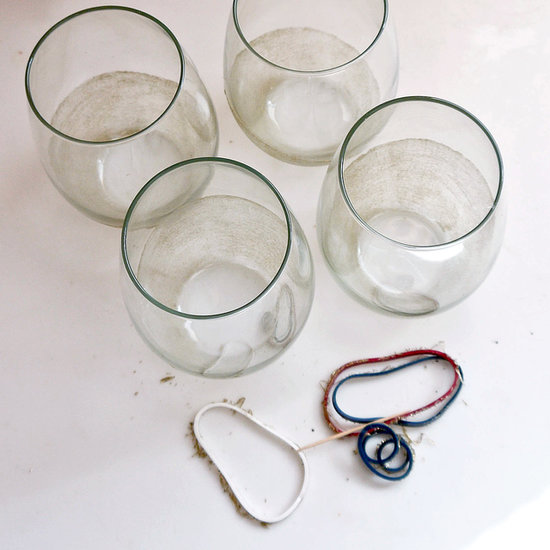 Enjoy your shimmering glasses, but be gentle with them. Even though the glasses are dishwasher safe, hand washing with a soft sponge will keep them sparkling longer.